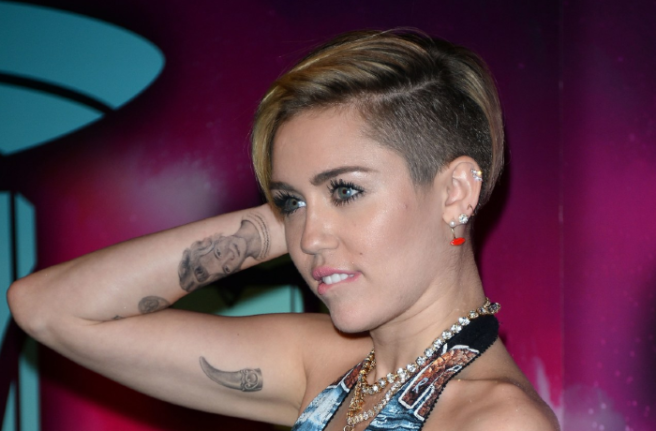 Miley Cyrus got a tattoo of the word 'p*ssy', and we want answers
Miley Cyrus is a lover of tattoos, and already has a pretty extensive range of body art which encompasses varying subjects of importance in her life.
Her newest tribute which she has inked permanently on her skin is…the word 'pussy'. Yup. No word of a lie.
The newly married singer posted a series of shots of herself in the New York tattoo parlour of the rich and famous; Bang Bang NYC.
That's all well and good, but we wanna see the result. She's worked with Keith 'Bang Bang' McCurdy before on previous artwork, including tributes to her family and husband.
So naturally we did a minor (major) stalk and came across the fresh tattoo on Miley's ankle, and we're at least impressed at the font. It's chic, and why not get a dedication to her own body part?
Female empowerment just reached a whole new level. Maybe she's taking control over the word, which is often used in derogatory terminology?
Fans aren't entirely sure when the tattoo was actually drawn on the Malibu singer, shrewd-eyed fans also spotted a photo of Miley seemingly getting inked on her wrist, so perhaps it's a whole other tattoo altogether?
We presume some images of the tattoo will be released at some stage, we'll be patiently waiting.
Would you get the word tattooed permanently on your body? Who are we to judge, really.