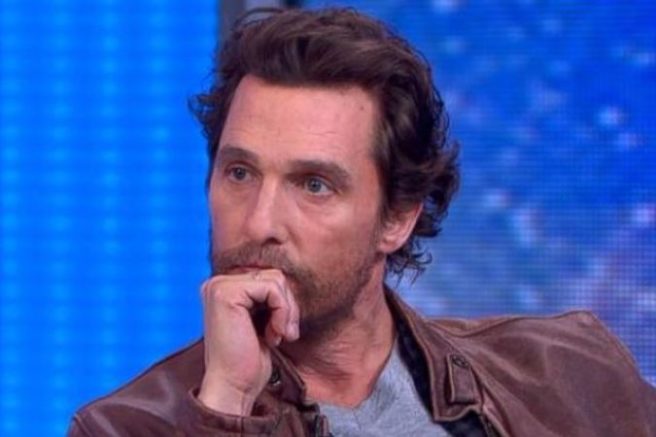 Trending: Matthew McConaughey reacts to passing of former co-star
As countless members of the entertainment industry came to terms with the passing of Hollywood icon, Sam Shepard, this week, former co-star, Matthew McConaughey, only learned of the actor's demise during a red carpet appearance.
While doing press for his latest film The Dark Tower, Matthew was asked for a few words on the actor he starred alongside in Mud, and appeared shellshocked to hear that the 73-year-old had died that day.
"Today was a sad day with the passing of Sam Shepard," the reporter began. "You guys worked together on Mud..."
Looking like the reporter's words had only just registered with him, Matthew interruped: "What? Sam Shepard moved on?"
Pressing his hand to his forehead, he continued: "Gosh damn it. From what?"
Taking a moment to compose himself, Matthew paid tribute to the 73-year-old actor in footage which has been trending online since yesterday.