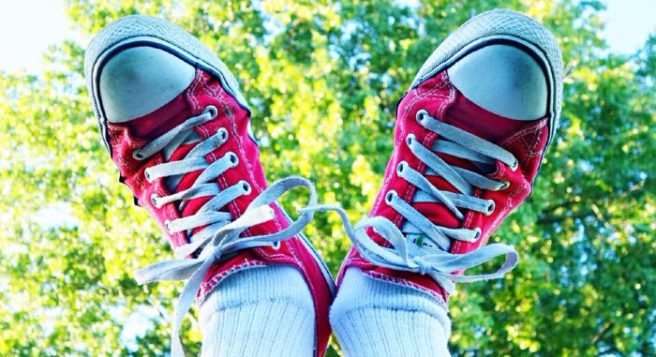 Mammy was right! We should ALL be taking our shoes off at the door
Whether it's our mother, our aunt, or our clean-freak BFF, we all know someone who makes us take our shoes off at the door.
And we all might think that this is to keep their houses spick and span, but it turns out there's a way more hygienic reason for it.
According to a new study carried out at the University of Hoxton, our shoe soles are probably the dirtiest things we own, and they have a whole load of pathogenic germs (which are the really bad kind) on them.
But, it's not just muck and dirt the researchers found. Living on your shoe sole is clostridium difficile, which can cause some pretty nasty bacterial infections.
Clostridium difficile was found on 26.4 per cent of shoe soles.
And if you think wiping your shoes on the mat before you walk in the door will help – it won't.
Dr Kevin Garey, who led the study said: "You have to think of the person who wiped their feet before. You might be picking [up] stuff they left behind."
So, there you go. Listen to your mammy and take off your shoes.
Oh, and while we have you; don't forget to have your say in the inaugural SHEmazing Awards this May! It's time to vote, and you can do it right here!