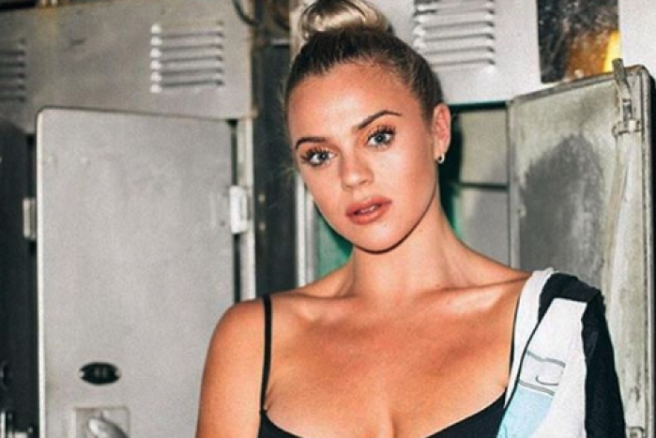 Sepsis battle: Love Island's Laura FINALLY released from hospital
Love Island star Laura Crane has finally been released from hospital.
The blonde beauty spent 10 days in hospital, after falling ill with sepsis.
The 23-year-old has been updating her fans about her experiences in hospital, and is delighted to be released.
According to The Mayo Clinic, sepsis is a potentially life-threatening complication of an infection. Sepsis occurs when chemicals released into the bloodstream to fight the infection trigger inflammatory responses throughout the body.
This inflammation can trigger a cascade of changes that can damage multiple organ systems, causing them to fail.
If sepsis progresses to septic shock, blood pressure drops dramatically, which may lead to death.
Posting a pic of herself in her hospital bed, Laura wrote: 'DAY 10 in hospital and your girl has FINALLY been sent home, honestly it has been the worst week of my life.'
'When I fell ill last Tuesday with a temperature never did I think it was about to be a week as scary as it has been.'
'Being someone that never really gets ill, I never thought that something like this would happen to me, however, it has taught me how important it is to listen to your body because it can so quickly turn fatal if you don't look for the vital signs.'
'It's going to be a slow recovery, but I am so grateful to have had the people I had around me this week that spent countless hours in my hospital room wiping my tears and making sure I didn't run away when I was told I had to stay day after day.'
We're delighted to hear that Laura is on the mend.
The surfer girl turned reality TV star was a late entry to the Love island villa, where she coupled up with Jack Fowler. She and Jack split shortly after the show came to an end.