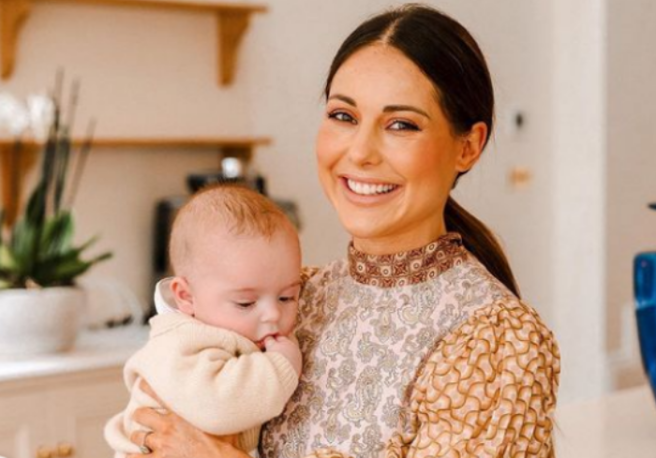 Louise Thompson honours son with heartfelt birthday tribute
Louise Thompson is celebrating her son today.
The former Made in Chelsea star has penned a sweet message for her son Leo as he turns two years old.
Louise shares Leo with her partner Ryan Libbey and has described the tot as 'the coolest person she knows' in a moving tribute to him.
Unveiling the tribute to her 1.4M Instagram followers, Louise has posted a collection of adorable photos of Leo alongside their dogs.
The former reality TV star captioned the post, "You are 1 in a million. Well you're actually 1 in eight billion. Happy birthday stinky".
"I look at you and I honestly think s*** your cool. You're the coolest person I know. You aren't trying to be ANYTHING other than yourself. And that is the best thing about children. I guess it's my job as an adult (and your mother) not to tarnish that blissful innocence".
Louise closed off by adding, "You are without a doubt my proudest project to date. And you will always be my BB, aka, blonde bombshell. I can't claim the name but I love it".
Thompson also shared the post to her Instagram Stories and wrote, "An ode to you stinky. Please never change. I know it's a hard ask given that you're only 2 and have a heck of a lot of growing up to do. I'd like you to stay small and cute and mine forever plz".
Yesterday, Louise opened up about how she was feeling as she prepared for her baby boy's second birthday following her traumatic labour.
After giving birth to Leo in 2021, Louise had to stay in intensive care and was diagnosed with PTSD as well as other health issues.
Explaining how she was doing now, the mum-of-one explained, "Tomorrow is Leo's birthday.  2 years since everything. WOW".
"The million dollar question. How am I feeling? Happy. As you can see i'm looking really very happy here. It's taken 2 awfully long years to get to this place, but I feel good".
"I was in labour 2 years ago. I'm not feeling triggered despite the date", she added.