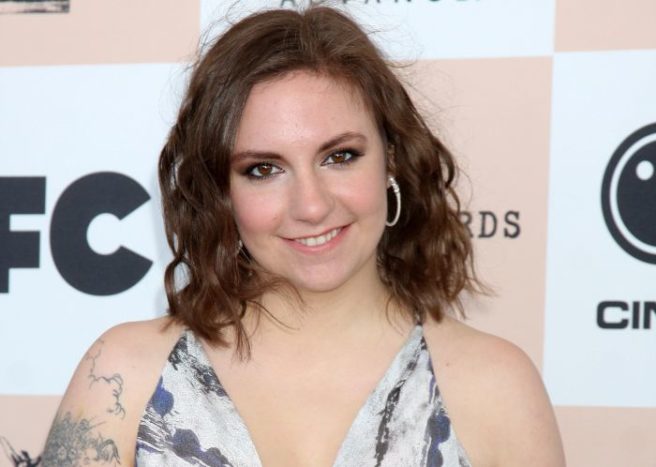 Lena Dunham faces backlash for defending writer accused of rape
Lena Dunham is facing criticism for standing behind Girls producer and writer Murray Miller.
According to The Wrap, actress Aurora Perrineau claimed that Miller raped her in 2012, when she was just 17 years old
'At some point, I woke up in Murray's bed naked,' she said, after consuming alcohol with Murray and some friends.
'He was on top of me having sexual intercourse with me. At no time did I consent to any sexual contact with Murray.'
Lena Dunham, who has spoken out with words of compassion for sexual assault victims previously,
'While our first instinct is to listen to every woman's story, our insider knowledge of Murray's situation makes us confident that sadly this accusation is one of the 3pc of assault cases that are misreported every year,' a spokesperson for Lena Dunham told The Wrap.
I believe in a lot of things but the first tenet of my politics is to hold up the people who have held me up, who have filled my world with love.

— Lena Dunham (@lenadunham) November 17, 2017
'It is a true shame to add to that number, as outside of Hollywood women still struggle to be believed.'
'We stand by Murray and this is all we'll be saying about this issue.'
Twitter is not too happy with Lena's response to the allegations:
"Believe women, unless they say something about a friend of mine, in which case they are liars."

— I Phil Myself Hard Like Both Hands (@xeronius) November 18, 2017
That was the most repulsive thing I'd ever heard from anyone! I never liked her, personally, but that was SO sick & disgusting, reducing it to something so shallow that it honestly made me physically ill!

— Beth Mosher (@BethMosher5) November 18, 2017
Abusers aren't just scary-looking strangers. In some cases, they're people who have been kind to us. Just because someone is kind to their boss doesn't mean they are innocent

— Sarah Rappaport (@SarahRapp) November 18, 2017
okay but you can't really call yourself a feminist then. you shouldn't say you believe in feminism. bc you don't

— priya (@priya_ebooks) November 18, 2017
Just when you think Lena Dunham can't get any worse, it happens.

— Bekah Gaebel (@BGaebs) November 18, 2017
yikes. this is not a good take. how can you be an advocate for women, yet choose not to believe the victim because a friend of yours is involved?

— LD (@oh_lindsey) November 18, 2017