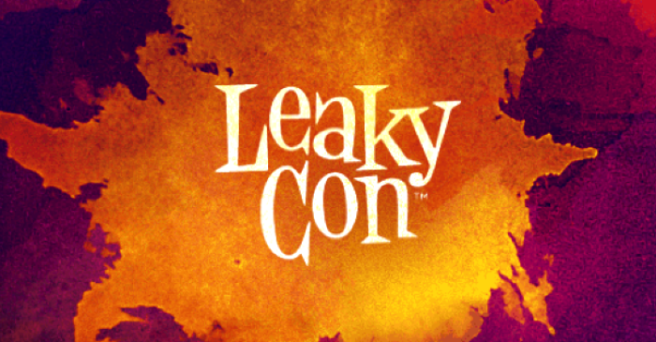 LeakyCon is coming to Dublin and here's the super magical line-up
Hands up who's excited for the world of Harry potter to come to Dublin?!
Because, we are hella excited to get down to some magical business.
From August 31 to September 3, LeakyCon will host in-depth discussions, special guest interviews, live tapings of fan-favorite podcasts, and Wizard Rock concerts.
It will also have exclusive opportunities for photographs and autographs with special guests such as, Alfred Enoch who played Dean Thomas, Evanna Lynch who portrayed Luna Lovegood, Katie Leung who took on the role of Cho Chang, as well as the Potter Puppet Pals.
If that doesn't sound great already, check out the highlights of the line up below:
Friday
The Language of Harry Potter: The Words that Make the Magic Come Alive
1:00-1:50 PM
This discussion will cover everything from HP's Latin roots to translated character names to the difference between the terms "beast" vs. "being."
It will ask the question; Just how powerful is language in shaping this magical world?
Diversity in Harry Potter
3:00-3:50 PM
We're used to viewing the Wizarding World through the lens of the protagonist. However, this world is much larger than what Harry or Newt sees; it exists within a wider scope, encompassing people of many backgrounds.
The Stuff You Want To Yell Back At PotterCast
4:00-4:50 PM
Here's your opportunity to all finally yell together about those PotterCast theories that have been driving you nuts.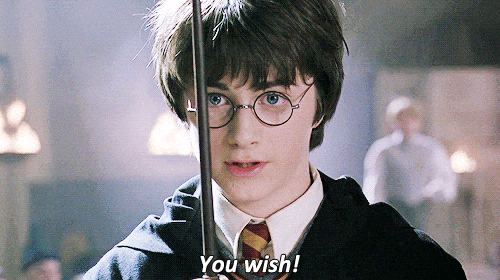 Saturday
Theory Culture and Harry Potter
12:00-12:50 PM
It's not a stretch to say that our experience as Harry Potter theorists–especially during the rise of the internet–influenced the way we relate to other fandoms today. We'll break down what the Potter fandom taught us about interacting with other works and its influence on modern culture.
Good Witch, Mad Series: Portrayals of Women in Harry Potter
1:00-1:50 PM
Would the Harry Potter series pass the Bechdel test? Do Molly Weasley and Rita Skeeter perpetuate slut-shaming? What does the series imply about femme-presenting women and girls? These and other questions will be explored in this discussion focusing on women's representation in Harry Potter.
Hogwarts Houses: Beyond the Sorting Hat's Song
3:00-3:50 PM
How does the Sorting Hat decide where to put you? Join us as two Gryffindors, two Hufflepuffs, a Ravenclaw, and a Slytherin discuss the intricacies of Sorting and identity.
Will Hogwarts ever get Wifi?
4:00-4:40 PM
A discussion about the role of STEM (science, technology, engineering, mathematics) in the Wizarding World. How much do wizards know and understand of muggle science?
Sunday
Fantastic Scores and Who Conducts Them
11:00-11:50 AM
The music and orchestrations of the Wizarding World films have become an iconic part of the fandom. Every fan has their opinions about which film had the best score, who was the best composer, and whether "Hedwig's Theme" should have been used in Fantastic Beasts.
Dancing at the Yule Ball
12:00-12:50 PM
Ever fancy putting on your fanciest robe and waltzing along with the rest of Hogwarts, Beauxbatons and Durmstrang? This is your chance! In this workshop, we will be learning a dance based on the Potter Waltz, flicking our cloaks with the best of them.
Fandom Expo Day
Sunday 9:00 AM to 6:00 PM
Fandom Expo Day is your chance to purchase autographs and photographs with some of your favorite faces from the Harry Potter films and fandom!
And if you want to see the full line up for the weekend, check out here.