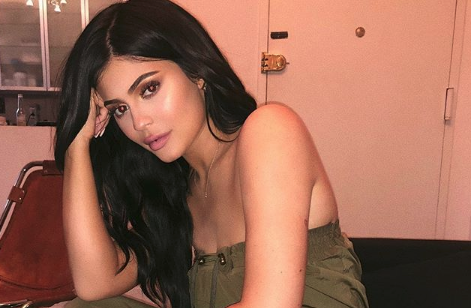 Kylie Jenner revealed her bag room – and it could pay off world debts
Kylie Jenner has been sneaking peeks of her Handbag Vault over on Instagram, but the reality TV queen just revealed it's contents in a YouTube video.
Her collection includes a never ending supply of Hermès Birkins, Dior Saddle Bags, Louise Vuitton Hold Alls and Gucci Dionysus.
'This is pretty much where I keep all my purses. I made a little room in my house and I did this all custom so they all could have a little home and be lit up really pretty,' she said.
Kylie cites her Birkin shelf as her favourite area of the room – and it's not difficult to see why.
The makeup mogul has an array of the iconic Hermes Birkin bags in various different colours.
Kylie said that she has been collecting Birkins for years – including a miniature pink one that she says will be Stormi's first handbag. Casual.
Kylie also divulged that The Hermès Himalaya is the one bag she would save from the vault if her house was on fire.
The bag has been described as 'the most important handbag in the world' by experts, with only a few of them being made every year.
Fans of another makeup master, Jeffrey Star, amy have noted in his recent series with Shane Dawson that he owns one too, and he told the camera that they cost around $125,000 as a collector's item. However, one recently sold at auction for $432,000.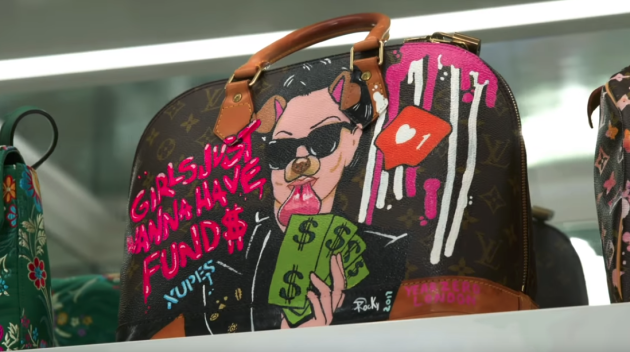 Another notable piece in Kylie's collection is a hand painted one of a kind bespoke Xupes x Zero London Louis Vuitton handbag.
The piece was gifted to her by momager Kris, and features a 'Girls Just Wanna Have Funds' slogan, along with Kris's Snapchat-filtered face.
'She knows how obsessed I am with her, so she got this really cool piece from an artist," Kylie said.
Kylie also has a collection of miniature Louis Vuitton purses and a Prada evening bag that Kris gave her and Kendall when they were children.
Conservative estimates have previously placed the value of Kylie's handbag closet ay $450,000, and with the addition of the Hermès Himalaya, it's looking like it's worth closer to a cool one million dollars.