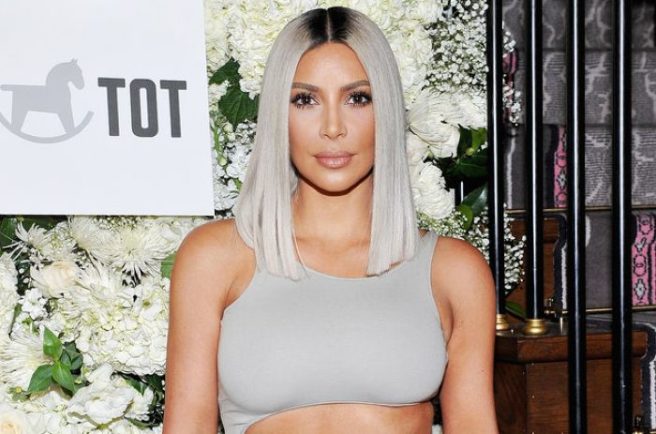 Kim K's latest beauty regime looks like something from a sci-fi film
Kim Kardashian is no stranger to weird and wacky beauty trends.
From non-surgical tummy tucks to vampire facials, the reality star has helped put many procedures on the map – but we're going to go out on a limb and say that this latest treatment is the most bizarre yet.
On Sunday, Kim shared a video with her Snapchat followers that showed her getting a 'firming and tightening' facial.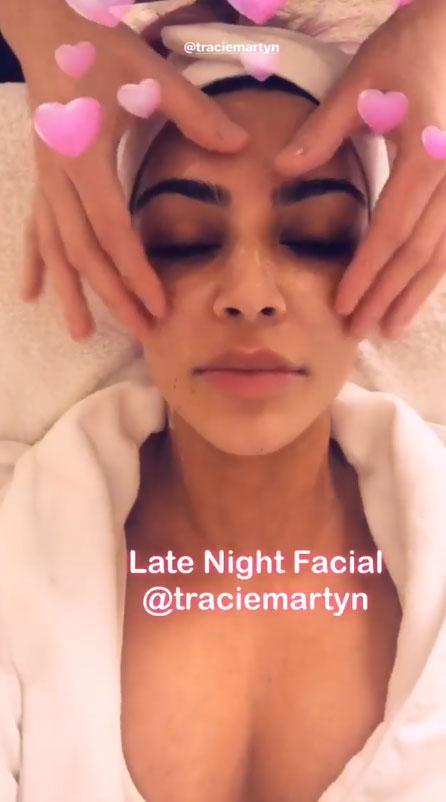 Now, on first thought this sounds like a luxury soothing spa treatment, but oh no, that could not be farther from the truth.
Complete with robotic-like headgear, that wouldn't look out of place in a futuristic science fiction film, the star documented the entire process from start to finish.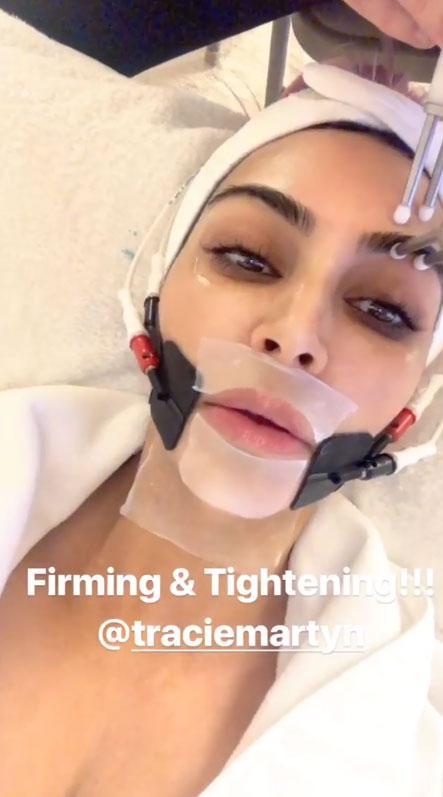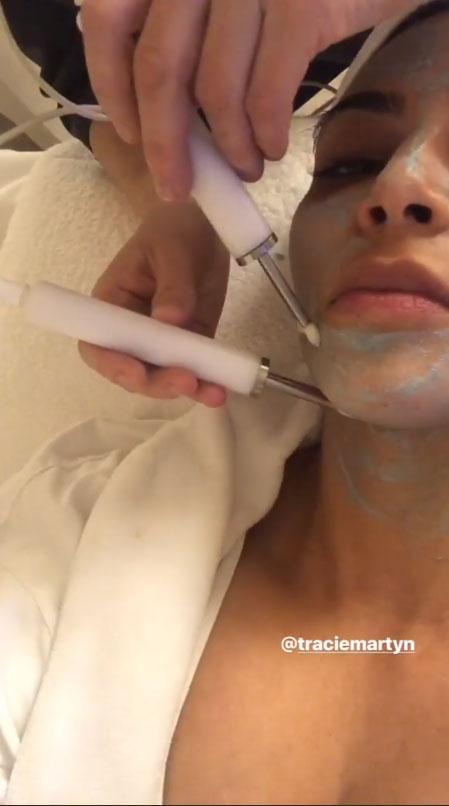 What started as a rejuvenating beauty treatment, ended with what looks like some sort of facial clamp and a lot of probing around the chin area.
We're not sure that we're entirely convinced by this one, but hey, if it's good enough for Kim…