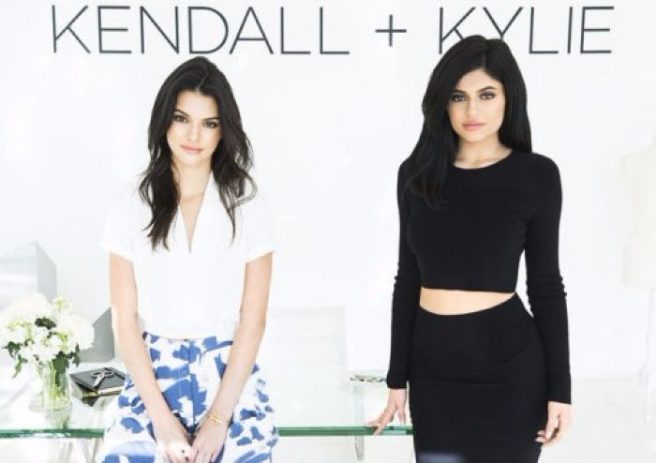 Kendall and Kylie under fire again for controversial copy cat handbag
Mere months after Kendall and Kylie came under fire for their controversial T-shirt designs featuring images of deceased rap icons, the pair are facing backlash over another of their designs.
Kendall + Kylie A/W has just landed, and among the camo-print tops and deconstructed denim is a striking novelty bag.
The bag is shaped like a Chinese takeout carton with the slogan 'KK express' across it.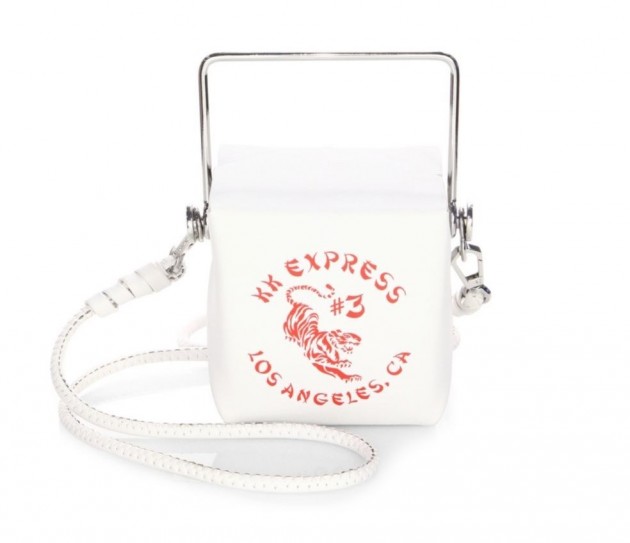 Teen Vogue via Saks
The name of the bag? The Lee Leather Clutch, which some outlets are calling out for cultural stereotyping.
As well as facing accusations of cultural appropriation with the bag, the youngest Kardashian clan members now need to explain exactly where they got the idea for it.
Kate Spade did it first pic.twitter.com/pRhBTW2uaf

— rachel (@badzones) September 13, 2017
Social media users in their droves are pointing out that the problematic bag looks strikingly similar to a Kate Spade piece already in existence.
The bag was first seen on the Kate Spade runway back in 2014, after the designer Deborah Lloyd took inspiration from her travels in Shanghai and Tokyo for the collection.
However despite the controversy, the bag is sold out.
It seems like Kendall and Kylie can't design a full collection without making a mis step.