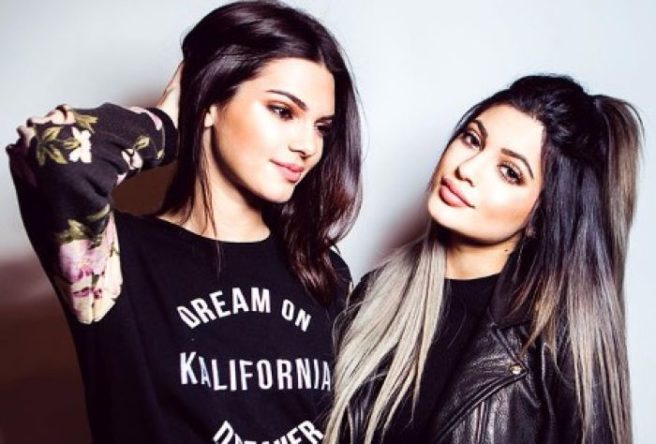 Kendall and Kylie have pulled their seriously controversial T-shirts
Kendall and Kylie Jenner have been hailed as style icons, and their Kendall + Kylie collection often sells out completely.
However, their latest 'vintage' style T-shirt collection was a massive misstep.
The teenage duo used imagery of iconic musicians Biggie Smalls and Tupac Shakur in the designs, superimposing their own faces and initials over the icons.
Twitter was quick to drag the sisters for their use of the rappers in the designs.
Biggie Smalls's mother, Voletta Wallace, also called them out in an Instagram post.
'I am not sure who told @kyliejenner and @kendalljenner that they had the right to do this,' she began.
'The disrespect of these girls to not even reach out to me or anyone connected to the estate baffles me.'
'I have no idea why they feel they can exploit the deaths of 2pac and my Son Christopher to sell a t-shirt. This is disrespectful , disgusting, and exploitation at its worst!!!'
So who's gonna start flaming Kendall and Kylie for putting their trash initials over Tupac's face? pic.twitter.com/0O6VhI9mUE

— keely (@KeelyRink) June 28, 2017
After less than 24 hours, the designs were pulled from the website, and Kylie issued this apology via Twitter.
'These designs were not well thought our and we deeply apologise to anyone that has been upset and/or offended, especially to the families of the artists.
'We are huge fans of their music and it was not our intention to disrespect these cultural icons in any way.'
— Kylie Jenner (@KylieJenner) June 29, 2017
'The tee shirts have been pulled from retail and all images have been removed.'
'We will use this as an opportunity to learn from these mistakes and again, we are very sorry.'
The shirts, which originally retailed for $125.00, were a major blunder for the Kardashian-Jenner brand.