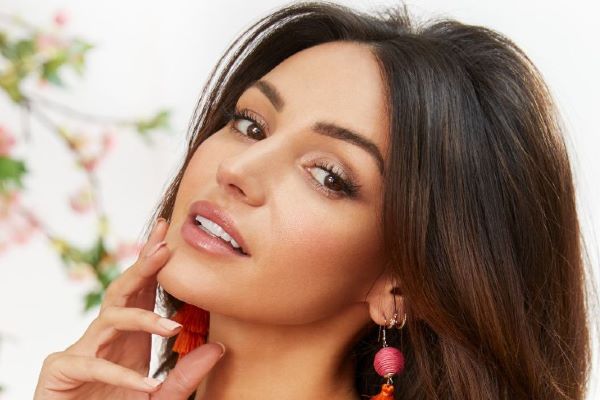 '#justdoit': Michelle Keegan urges women to book their smear tests
Getting a smear might be something that we dread, but it is vitally important for our health and wellbeing.
And now Michelle Keegan is getting vocal about why we shouldn't put it off.
The 32-year-old took to Insta to post a video about going to get her smear test done.
She wrote, ''I finally got my finger out, (pardon the pun) and went to my appointment. My doctor was so lovely, I hopped onto the bed and it was over in less than 2 MINUTES!!! It was a tad uncomfortable but no means painful."
She admitted that she had put it off and avoided letters that came in the post.
However, she did reassure her fans that the process was not painful.
She continued: "found that the number of women who should go for a test has dropped to an all time low in 20 years!!! Cervical Cancer is the most common cancer in women under the age of 35, with some having no symptoms whatsoever. 75% of cervical cancers can be prevented by having regular cervical screening, let me break this down for you…SMEAR TESTS SAVES LIVES. My advice to you…STOP making excuses.''
Her 3.7 million followers were quick to comment their support, with one writing, ''as a smear taker myself, it's great to see famous people who are followed by thousands put this out there.
Another said, ''I've been exactly the same as you, putting it off and shoving letters in drawers. I'm going to make an appointment tomorrow."
We applaud Michelle and her bravery in sharing her experience on social media of getting a smear test, and for highlighting the importance of attending appointments to help catch cervical cancer.