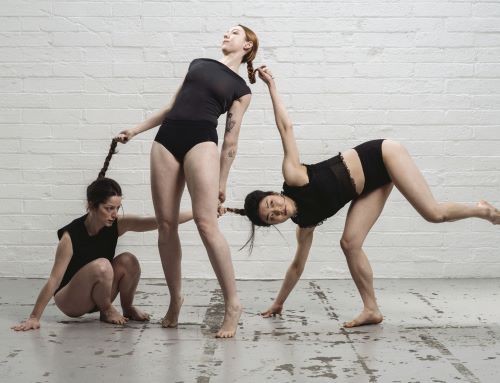 Junk Ensemble announce the world premiere of 'Powerful Trouble'
Multi-award-winning dance innovators Junk Ensemble, in collaboration with acclaimed visual artists Jesse Jones, Aideen Barry and Vicky Langan, have announced 'Powerful Trouble', a highly visual and immersive spectacle, at The Royal Hibernian Academy (RHA) as part of Dublin Theatre Festival from 11 – 15 October 2023.
In a unique experience merging visceral movement, striking visuals and live sound, audiences will be led promenade-style by the performers through The RHA and encounter a collision of artists' responses, interrogations, and radical celebrations of the witch as a symbol of dissidence.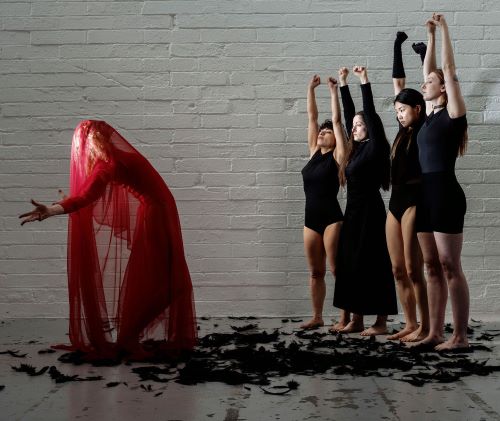 'Powerful Trouble' follows on from 'Ritual' which was performed as part of Cork Midsummer Festival.
For Powerful Trouble at the RHA, the immersive performance installation is reimagined for an expanded cast of 6 international performers, dancers Lucia Kickham, Julie Koenig and Salma Ataya being joined by Robyn Byrne, Yumi Lee and Justine Cooper. The original Ritual team of collaborators, visual artists Jesse Jones and Aideen Barry, music artist Planningtorock, composer Irene Buckley, percussionist Caitriona Frost and designers Sarah Jane Shiels and Katie Davenport, will be joined by collaborating artists Vicky Langan and Olwen Fouéré with band Katie Kim closing the show.
Junk Ensemble has built a reputation as one of Ireland's leading voices in dance, creating work that sheds light on important human issues relevant to society today. Associate Artists at Project Arts Centre and previous Artists-in-Residence at The Tate, their productions have garnered widespread praise across Ireland and internationally.
About the Show
Conceived and directed by Jessica Kennedy and Megan Kennedy
Choreography in collaboration with dance artists Salma Ataya, Robyn Byrne, Justine Cooper, Lucia Kickham, Julie Koenig, Yumi Lee
Collaborating Artists: Aideen Barry, Jesse Jones, Vicky Langan, Olwen Fouéré
Scenography and Lighting Design: Sarah Jane Shiels
Music and Sound Design: Irene Buckley
Costume Design: Katie Davenport
Musician and Percussion Composition: Caitríona Frost
Additional Composition: Planningtorock
Band: Katie Kim
Booking Information
Venue: The Royal Hibernian Academy as part of Dublin Theatre Festival
Dates and times:
Preview: 11 October 5.30p and 8,30pm
Premiere: 12 October 5.30pm
Further performances: 12 October at 8.30pm, 13 October at 5.30pm and 8.30pm, 14 October to 5.30pm and 8.,30pm and 15 October at 4pm and 7pm.
Tickets: €15 – €25
Ages: 12+
Duration: 90mins
Booking: www.dublintheatrefestival.ie
Supported by an Arts Council Open Call 2022 Award.