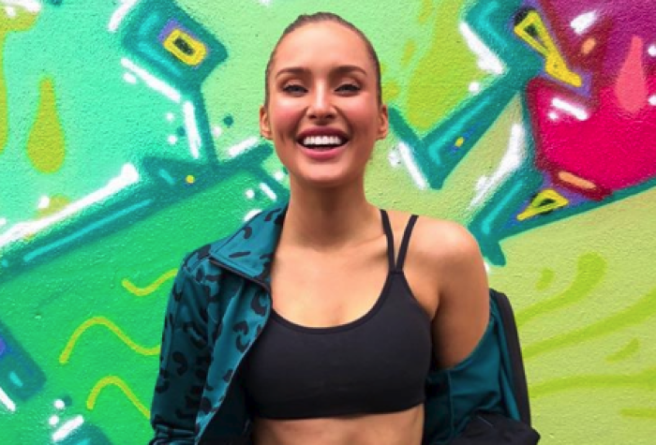 'It's their problem:' Roz Purcell on social media comparisons
At a time when Instagram has set up some very unrealistic lifestyle and body expectations, it#s refreshing to hear a strong female role model speak out against social media comparisons and body positivity.
Irish beauty Roz Purcell has taken to her page to share with her 225,000 followers her thoughts on feeling insecure in an online world.
After sharing on her Instagram story that she was moving past feeling insecure about stretch marks and cellulite, Roz shared more of her personal insights into body positivity and breaking away from the virtual world to focus on the real one.
'I know I went on a little rant about social media yesterday and I think all of you agreed that sometimes you end up putting down your phone feeling shit about yourself.'
'It happens all of us and it's so important that if that happens you take time to tell yourself that you are worth more & comparing yourself to someone from little tiny snippets of their life isn't realistic.'
'Social media is great in a lot of ways and we need to remember why it started to be social with people – of course people are mostly going to post the good stuff that's going on and you have to remember that.'
Roz outlined how she makes mindful time in her day without social media.
'I set this challenge over on stories this morning and it's something I do 1-2 times a week. I have to reach somewhere before I check any social channels…before I click on Instagram,' she said.
'It lets me decide how I start my day rather than going on social straight away and seeing posts that might or might not end up making me feel crap.Take that time for you and stop to rub all the dogs you pass.'
'For a lot of us our insecurities are based on what others might think of them – ***k that no one gives a shit and if they do "its cliche" but it really is their problem. We can get really caught up in our flaws.'
Highlighting her own insecurities, the model explained that she has spend years hating parts of her own body, before realising that acceptance of our bodies is a key component to health and wellbeing.
'I've spent years hating parts of me – which sounds silly cause it's part of me and it's not going anywhere so you have to stop and learn to love them,' she wrote.
'I remember I used to moan about my legs all the time being bigger than my sisters until my mum said- you need to stop and think of the positives sure aren't they great legs for cycling and I was like yeahhhh you're right they are.'
We'll be taking a tip from Roz and ditching our data usage before 9am .