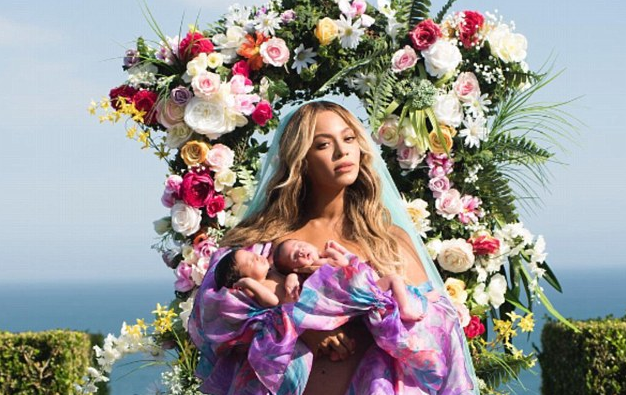 Interesting! So this is why Beyoncé named the twins Rumi and Sir…
The world has been obsessed with the arrival of Beyoncé and Jay-Z's twins ever since Bey's epic Instagram pregnancy announcement.
The twins arrival back in June was a hot bed of rumours and anticipation, as fans clamoured for news of the twin's names.
Not everyone was impressed with the chosen monikers of Rumi and Sir, but now we have an explanation as to where they got their unique names.
In a new interview, with Rap Radar, Jay-Z has revealed exactly why those names were chosen for his baby son and daughter.
'Rumi is our favourite poet, so it was for our daughter,' he told the mag.
This name was chosen in reference to 13th century Persian poet Maulana Jalaluddin Rumi.
However, Sir's name came about in a pretty different manner.
'Sir was like, man, come out the gate.'
He carries himself like that. He just came out like, Sir,' Jay-Z explained.