Insta-inspo: Lauren Arthurs' kimono has us dreaming of a mini break
When we think of perfectly styled Irish influencers, Lauren Arthurs springs to mind immediately.
The blogger and style maven took to Instagram recently to showcase a pretty unique take on the classic summer kimono, and we're all about it.
Lauren opted for this golden-hued oriental-inspired kimono with a cinched, button down waist and fitted lower sleeves.
The silky finish adds a luxe touch to an otherwise very affordable statement piece.
The low cut neckline leaves rooms for some layered necklaces, or leave the decollatage bare and add a pair of tasselled earrings.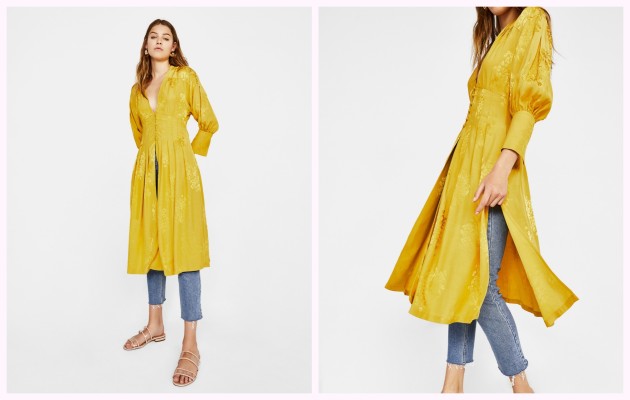 Bershka Kimono €45.99
Rather than teaming this piece with jeans and sandals like the stylists at Bershka, Lauren went for an edgy pair of chunky Doc Martin boots.
She also went bare-legged, adding some black shorts and her black Gucci Marmont handbag.
This piece is perfect for a summer holiday, thrown over a bikini and some chunky sandals.
We would also weAr this kimono open, with a black turtleneck top and black jeans.
Another piece to add to our wish list…