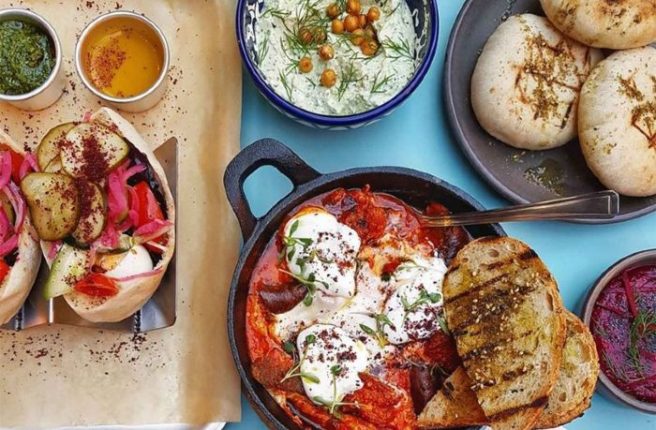 Inspiration alert: 5 foodies you need to follow on Instagram immediately
We are constantly on the look out for new and wonderful people to follow on Instgram – from beauty gurus and fashion queens, so hilarious animals and fabulous foodies.
So we thought it would be fun to share with you some of our favourite feeds – starting with some of the amazing foodies we know and love.
Check out all these delicious pages, and try not to be totally inspired:
1. The Nutri Nuts
These plant based honeys are possibly the only reason I would ever consider ditching meat. Their Instagram page is flooded with a food diary so full of colour, the food almost looks as good as it tastes. An Insta 'start-up' of sorts, these Irish ladies are just beginning to gain a following, but I have no doubt we'll be seeing big things from them in the future. Give them a follow, you'll be glad you did.
2. Thomas Joseph
Okay so this fine fella happens to work alongside Martha Stewart, so needless to say, he knows his shit. He's the Director of Food Development at Martha Stewart Living, and has an Instagram feed (optimum word) full of the most delicious look food you've ever seen. We need to try that cauliflower soup, FYI.
3. Amelia Rampe
Amelia is a New York based foodie, who loves eating in restaurants just as much as she loves putting together her own delicious creations. What do we love about her? She just loves food, in all shapes and forms. Carbs, meat, veggies – anything that Amelia feels like eating, she bloody well will. A fantastic relationship with food.
4. Evergreen Kitchen
Listen, I am a hardcore carnivore, but every now and then, a little vegetarian meal tickles my fancy. Usually, I get my veg-spiration from the evergreen kitchen – an Instagram duo who love colourful healthy food almost as much as they love eachother.
5. Diethood
Macedonian-born mom of two Katerina Petrovska photographs and writes about the recipes she comes up with or adapts. You'll find a medley of traditional, sweet, fusion, and Macedonian-American food on her blog and Instagram feed—all served up in style, humor, and liveliness.