ADORABLE! George and Charlotte have arrived at Pippa's wedding
Guests have started arriving at the wedding of the year, with Pippa Middleton set to marry millionaire, James Matthews this afternoon.
The wedding will, of course, be attended by a number of royal family members, including Prince Harry, and the Duke and Duchess of Cambridge.
However, we are most excited to see the mini royals, Charlotte and George, who are set to be the flower girl and page boy at today's events.
Prince Harry arrived with his brother, William, earlier – and the Prince and Princess have officially arrived looking absolutely gorgeous.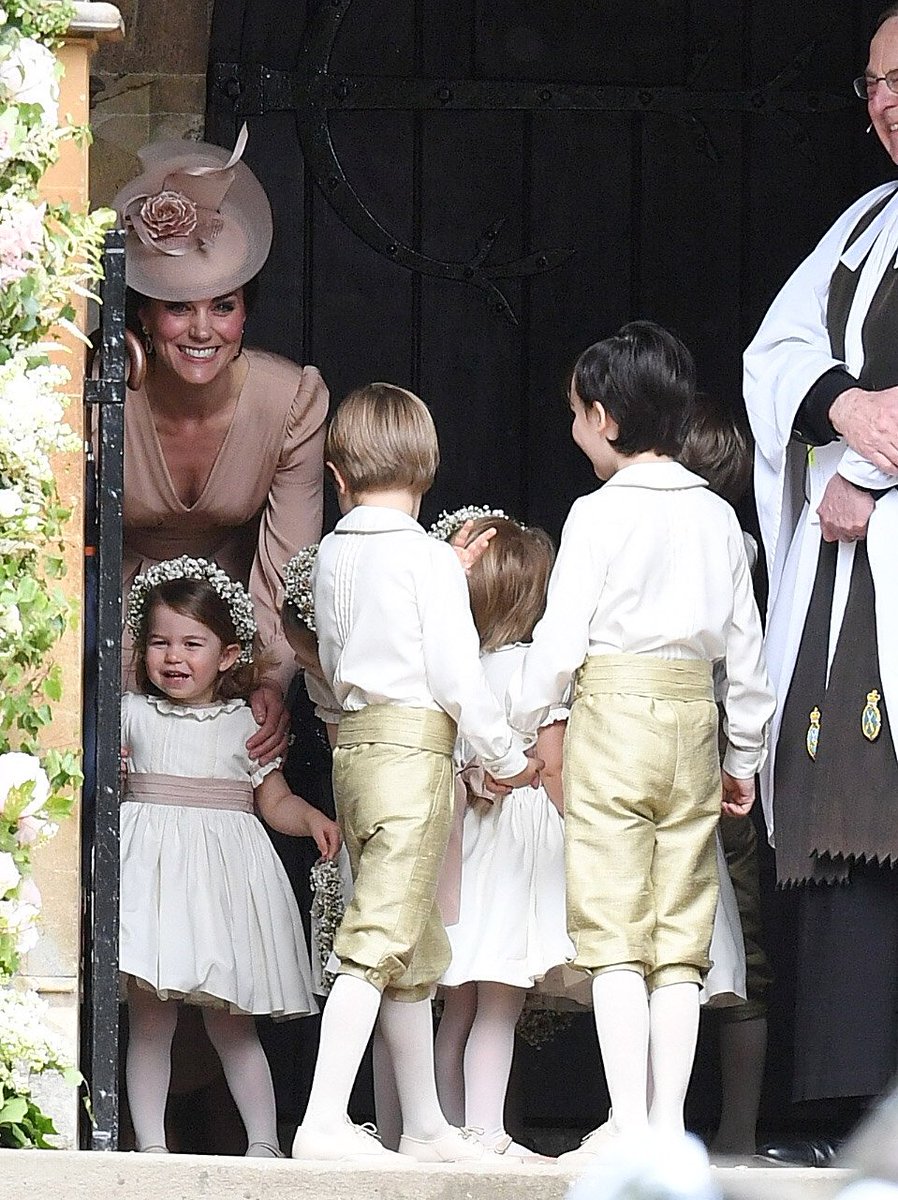 Princess Charlotte is donning a beautiful little white dress, topped off with a fabulous floral crown – just like a Princess (see what we did there?)
Prince George is looking like a proud big brother, wearing a cute pair of beige of culottes and a white shirt.
Royal watchers predict it is more likely that Kate, 35, will spend the day on the sidelines so that she does not upstage her sister.
Kate reportedly told attendees this week at the first of three annual garden parties at Buckingham Palace that she was excited for the wedding but "nervous about her children's roles".
"She said that they were all really looking forward to her sister's wedding at the weekend but she was a bit worried about how her children might behave. She said she was hopeful that they would be good but you never know at that age," an attendee said.
The beautiful bride has also arrived, looking like an absolute vision in a white gown, that is rumoured to have cost £300,000.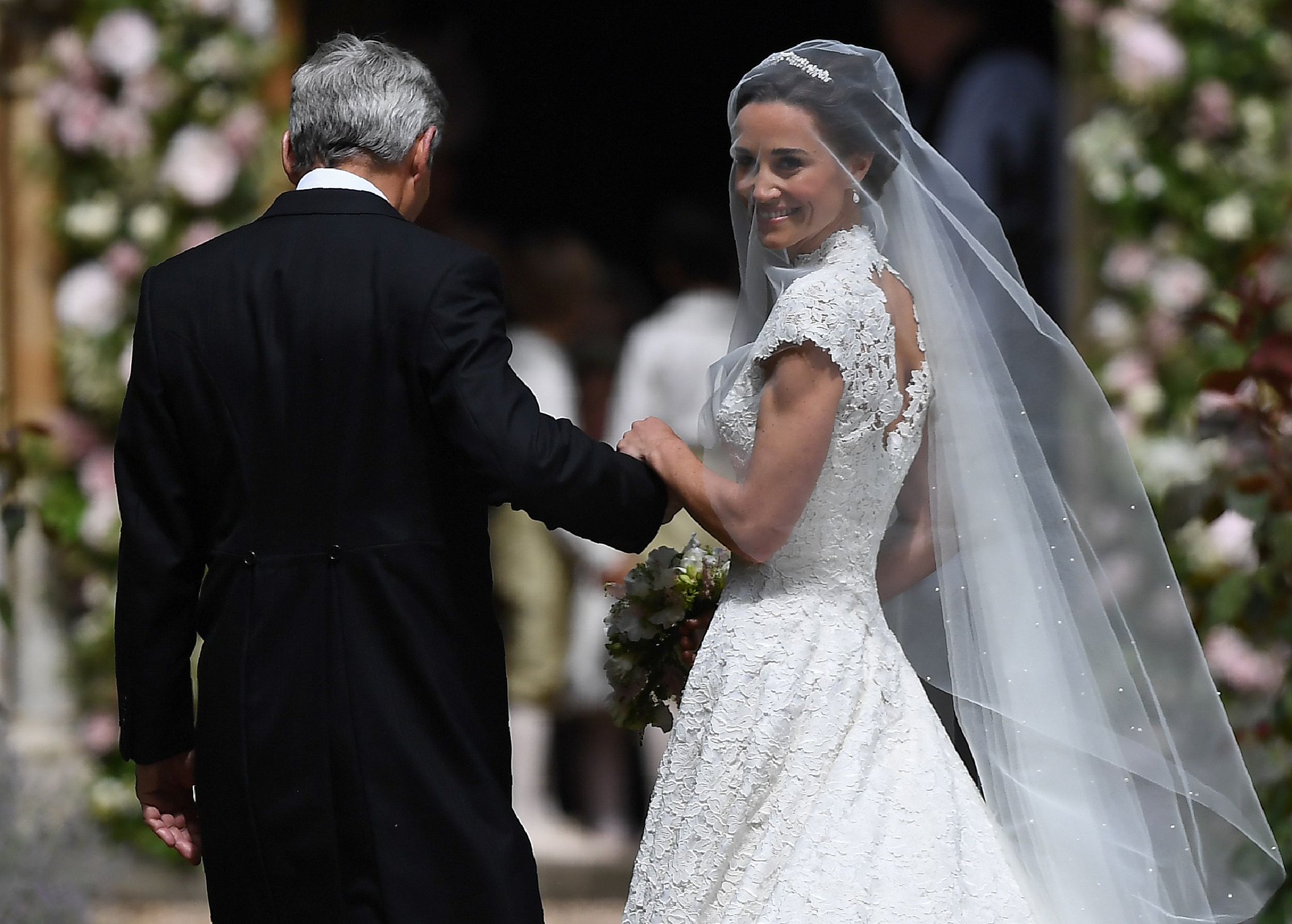 After this afternoons' ceremony, the newlyweds will carry on the celebrations at the Middletons' family home in Bucklebury, Berkshire, around seven miles away from the church.
Carole and Michael Middleton's country mansion lends itself perfectly to their daughter's wedding; a large glass marquee has been erected in the gardens to host the wedding lunch and dancing.
A further 200 guests are expected for the evening, including Prince Harry's girlfriend Meghan Markle.
Our invite got lost in the mail, it would seem.