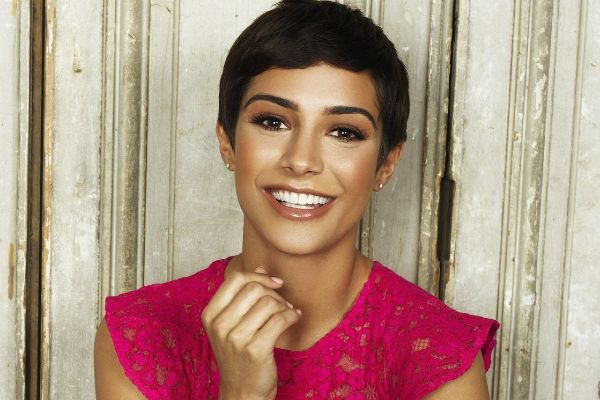 Frankie Bridge praises her sister as she opens up about miscarriages
Frankie Bridge has praised her sister for speaking out about her tragic miscarriages.
Her sister Victoria, known as Tor, penned an emotional post to Instagram about what she went through.
The former Saturdays singer echoed a post that Tor had put up, showing how she looked after having her third miscarriage.
Frankie captioned it, ''My awesome sister @torsandfordhas decided to do something so far out of her comfort zone and I'm so proud. It seems to be something people don't feel like they can talk about…''
She continued, ''Yet so many have experienced…Are currently or will…Keep up to date with her journey…Send support and share your stories…her aim is to help at least 1 person to feel understood…not alone and to get a very much needed conversation going #sister #love #support #miscarriage."
Tor has posted to her own page and bravely spoke about how miscarriage affects women.
She wrote, ''Since we were married in July 2017, we have been through 3 very different miscarriages. I kept wanting to talk about them but the first felt too common, the second was just as we got to Bermuda and a lot was going on. The last just finished, we are more settled and its time we started to look into what could be causing them and I am ready to be open about this.''
She continued, ''People still find it very hard to talk about and don't realise how common a miscarriage can be. Over time I am going to share our stories and what happened.''
She added, ''I am doing this for people that have had, currently going through or might suffer from a miscarriage. To let them know that they aren't alone. To share our story and how we have and are dealing with it. #miscarriage#miscarriageawareness#togetherforchange."
She was inundated with messages of support.
One said, ''Well done for speaking out about your experiences. It is good to know that you aren't the only person to go through what can be a really lonely time .''
While another wrote, ''So proud of you helping others you are a very strong, and beautiful inside and out, love you.''