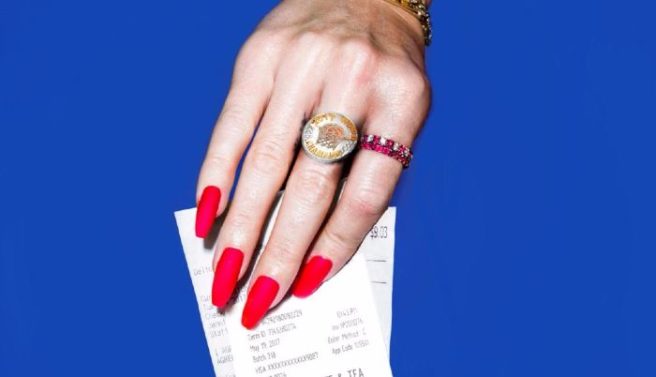 Fans think that Katy Perry's new track is a MAJOR dig at Taylor Swift
Despite Katy Perry stating that she wouldn't be throwing any shade at Taylor Swift with her new album, her newest song doesn't quite seem that way.
'I think [my new album is] a very empowered record. There is no one thing that's calling out any one person,' she said, when asked if she would be clapping back at Taylor Swift's song Bad Blood.
'One thing to note is: You can't mistake kindness for weakness and don't come for me. Anyone. Anyone. Anyone. Anyone.'
Taylor Swift is somewhere shaking #NickiBBMAs #SwishSwish

— Tae!!!!!!! (@ONIKAxKING) May 19, 2017
Today, Katy dropped her brand new track Swish Swish, and fans are speculating that it reads like a diary of events that occurred during Katy and Taylor's well-documented beef.
With sly digs like 'you're about as cute as an old coupon, expired,' and a perceived mention of Taylor and Kim Kardashin's melodramatic moment where Kim exposed Taylor and started the now infamous snake emoji trend against her ('karma's not a liar, she keeps receipts') it kind of looks like the singer is aiming this song at the country-turned-pop star.
Taylor swift after hearing #swishswish by @katyperry pic.twitter.com/Wsp29ZQnfh

— Owlex (@Owlex2015) May 19, 2017
Katy even teamed up with Nicki Minaj on the track, who also has also had a very public argument with Taylor Swift.
Taylor has yet to respond to speculation that the song is about her.
You can give the song a listen and see what you think below: