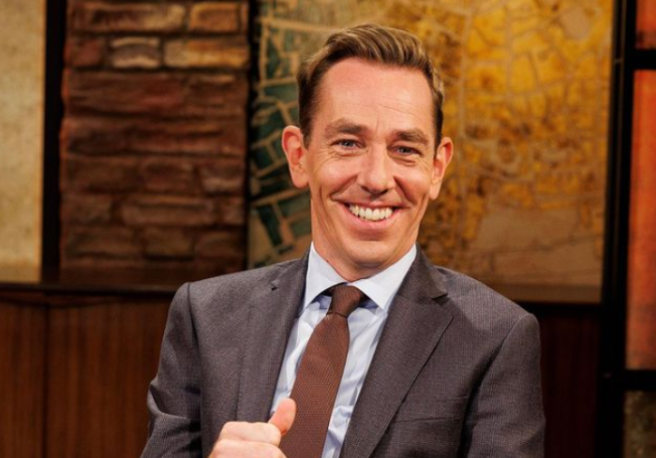 Fabulous lineup revealed for this week's Late Late Show
The lineup for this week's edition of The Late Late Show has just been released, and it's a cracker!
Brian Cox, one of the biggest stars of HBO's Succession, will be joining presenter Ryan Tubridy live in the studio. Ahead of the release of the drama's hotly-anticipated fourth season, Brian will be talking all things Succession and how he continues to enjoy playing the role of patriarch Logan Roy.
As well as his huge career successes, Brian will also be eager to discuss his connection to Ireland, why he is eager to see an independent Scotland in his lifetime, and hilariously, will reveal details about a few fans who ask him to curse at them upon meeting him!
In 2018, single mother Santis O'Garro was in an overwhelming amount of debt. However, just twelve months later, she managed to clear her debts with no safety net and no financial training. Amid the ongoing cost of living crisis, 'The Money Mentor' will be on the show to explain how she cleared her financial stresses, and give tips on how we can make 2023 the year we take control of our money.
The director of the National Museum of Ireland, Lynn Scarff, will be on hand to talk Ryan through numerous historical objects that detail life in modern Ireland, as our society found its feet after independence.
Last, but by no means least, a huge Irish trad session will be taking over the Late Late studio this week! To celebrate the return of TradFest Temple Bar later this month, Ryan will be joined by some of Ireland's most talented musicians and singers, including the likes of Mike Hanrahan, Aisling Lyons, Tommy Hayes and Sorcha Costello.
Plus, family performers Cuckoo's Nest, who found stardom in November on the Toy Show, will return for a performance and a quick catch-up.
You can catch all of these amazing guests when they appear on The Late Late Show tomorrow night, Friday, January 13, on RTÉ One at 9:35pm.