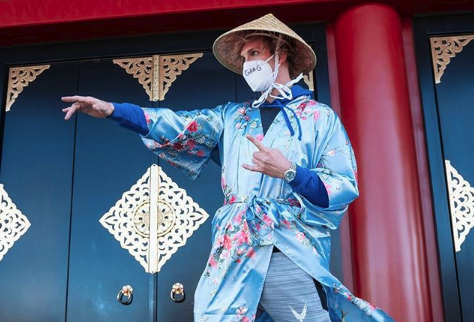 Everyone deserves second chances, bro: Logan Paul on his mistakes
YouTuber Logan Paul faced major criticism two weeks ago after uploading a video of a deceased suicide victim to his 15 million subscribers.
The content creator visited Aokigahara, also known as the suicide forest due to the high number of suicides that occur there.
While there, Paul discovered the body of an individual who has taken their own life, filmed their body, and made a vlog about it.
Since then, the YouTuber has apologised in a brief video, and has been disgraced by his actions.
The videographer has been staying out of the spotlight ever since, but had a message for critics when he was spotted by TMZ at a Los Angeles airport yesterday.
When asked about the situation, Logan Paul told paparazzi that: 'Everyone deserves second chances, bro.'
The internet celebrity was also asked what he had learned from his mistake, to which he replied: 'Everything. So many things.'
Paps also asked the creator when a more thorough response and explanation for his actions could be expected.
The answer? 'Soon,' apparently.
His apology video has been viewed almost 45 million times on YouTube since the scandal broke.