Employers reveal the 10 WORST things you can do in an interview
Job interviews are enough to send even the most laid-back and breezy folk into a fit of nervous sweats.
No matter how well prepared and qualified you may be, there's always a fear that you'll say or do something that'll ultimately ruin your chances of landing the position and leave you questioning your ability to function as a fully fledged human.
Sure, on paper it all sounds pretty simple – make eye contact, be polite, shake hands, and ask questions. But what are the things we should avoid doing in order to convince our potential new employers that we're right for the role?
Well, jobs website Simply Hired carried out a survey of 850 hiring managers to find out just that.
Rather unsurprisingly, results showed that arriving late was the number one interview no no.
Explain just how detrimental tardiness can be, and what to run if you find yourself running late, recruiter Jamie Hichens told Glassdoor:
"Being late to an interview with no explanation or without emailing or calling ahead to say they are running late. This one will knock out 99% of interviewees."
"At the very least, if you're running late, call and offer an ETA, an explanation, or an offer to reschedule. And remember to apologise for the inconvenience."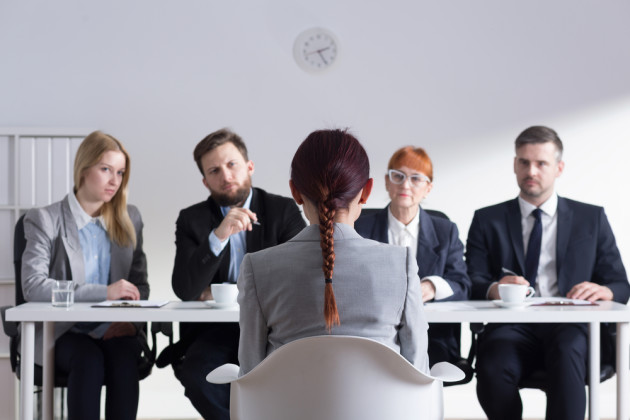 Next came on the list of interview deal-breakers came whining at 92 per cent, followed closely by lack of preparation at 89 per cent.
Here's the full list:
1. Arriving to an interview late (93 per cent)
2. Whining (92 per cent)
3. Showing lack of preparation (89 per cent)
4. Criticising a former boss (88 per cent)
5. Criticising a former company (87 per cent)
6. Making grammar of spelling mistakes in a covering letter (86 per cent)
7. Using poor grammar in an interview (84 per cent)
8. Having unrealistic compensation requirements (84 per cent)
9. Being underqualified (80 per cent)
10. Answering questions incorrectly (77 per cent)
So, if you're on the hunt for a new job, try to avoid doing any of the above at all costs. The most important thing is to be yourself and remember that you wouldn't have landed the interview if they didn't think you have what it takes.