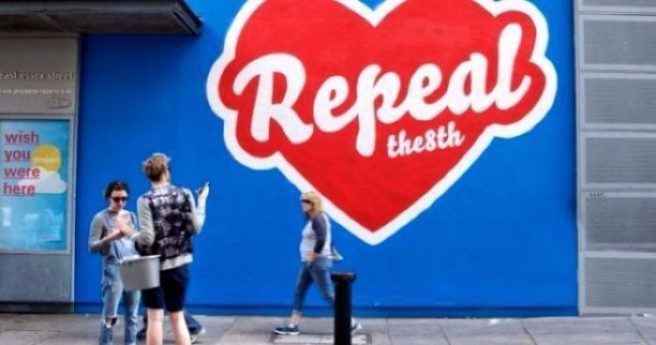 Eight repeal may not guarantee abortion without restriction
Repealing the Eight Amendment may not be enough to guarantee abortion without restriction, the government has heard.
Leo Varadkar has said the government is considering adding another line into the Constitution after the Attorney-General Seamus Wolfe warned that it may contain other articles that protect the lif of the unborn.
The Taoiseach has revealed they are awaiting advice before moving forward on the issue.
[ctd] #CitizensAssembly wanted to replace 8th with a clause giving Oireachtas a guaranteed power to legislate as it wishes. #8committee was worried that this might be disproportionate, because law would then be bulletproof and immune to legal challenge. Govt awaiting AG's advice.

— Gavan Reilly (@gavreilly) January 16, 2018
"That's something we're awaiting advice from the Attorney-General about," he explained.
"Because we would find ourselves in a very strange situation if we repeal the 8th amendment only to find out there are other rights to life that exist in other parts of the Constitution – that might then make any legislation we pass unconstitutional."
The Dáil is due to hear statements from TDs on Wednesday and Thursday in relation to the recommendations put forward in the Oireachtas Committee report.
The Taoiseach is said to be awaiting the final wording of the bill before revealing his stance in the issue.