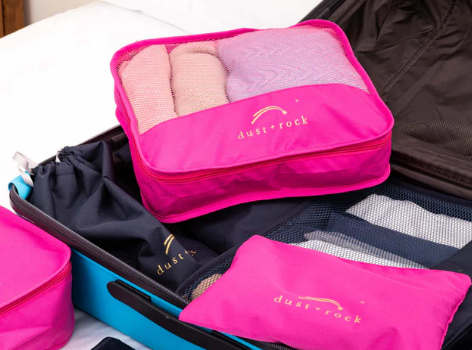 dust+rock launch Luxury Travel Cubes – this year's MUST have travel accessory
Packing cubes are unquestionably one the best travel accessories of the last decade. Whether you're a meticulous list-maker or planning procrastinator, investing in a set of packing cubes is a solid move. Staying organised and saving space with minimal effort is a no-brainer.
Pilot and seasoned traveller Susan Furniss-Radley, founder of dust+rock has thoughtfully designed a set of useful and durable packing cubes, making travelling a breeze. Regardless of the destination, Ballyvaughan or the Bahamas, these clever travel essentials keep your bags neat and organised, allowing you freedom to enjoy yourself.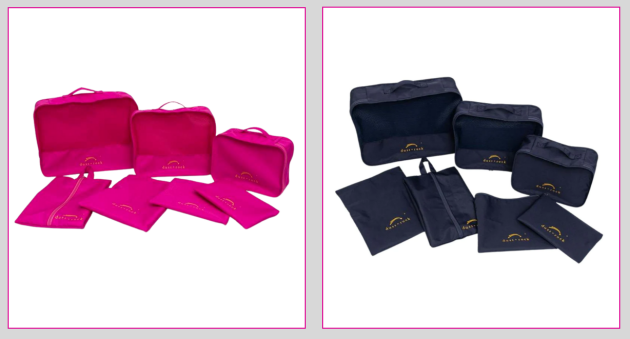 The dust+rock launch Luxury Travel Cubes set includes seven pouches:
2 x CLOTHING CUBES: Larger clothing items, dresses, trousers, sweatshirts etc. Features breathable mesh panels, double zips and top handles.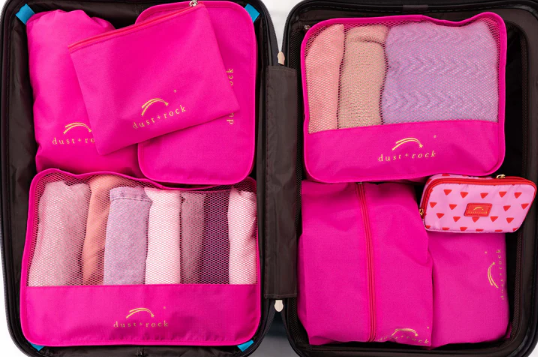 1 x SHOE BAG: Keep the unhygienic soles of your shoes away from the other items in your case. The extendable sides allow plenty of room for a pair ankle boot or a couple of flat sandals.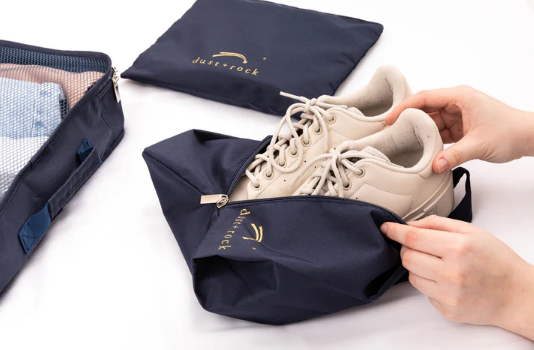 1 x SPILL PROOF BAG: The water-resistant lining and top-zip closure make this ideal for toiletries and liquid cosmetics. Also great for transporting wet bikinis.
1 x ACCESSORIES BAG: Jewellery, hair, makeup; those important smaller pieces have their own dedicated home. Secure zip closing.
1 x LUGGAGE HANDLE CUBE: This is the one for your important travel items: passport, phone charger, book, earphones etc. Pack them in, zip it up and pop it on the handle of your case as you browse Duty Free. Safe, accessible and compact.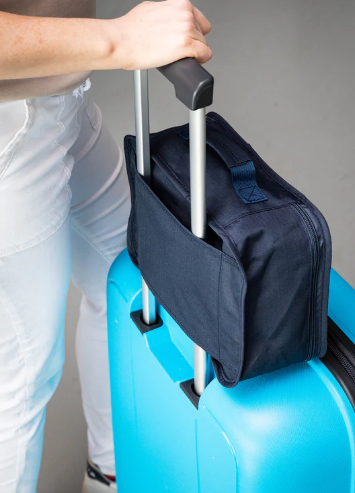 1 x LAUNDRY BAG: Perfect for storing underwear and nightwear on the departure; laundry on the return journey, ready for the washing machine. Drawstring closing.
All cubes are made from recycled PET bottles. The thick fabric exterior, sturdy zippers and strong stitchwork ensure these packing cubes will last you through many trips and destinations. Will easily fit into a weekend bag, cabin luggage or a travel backpack, if you're jetting off with a larger case for a long period, you can add more cubes!
Dust + Rock Travel Cubes make unpacking a dream, simply lift the cubes out of your case and into the drawers! Time to holiday!
The set of 7 costs €75.00, is available in Palermo Pink or Bali Blue and can be purchased from www.dustandrock.com.