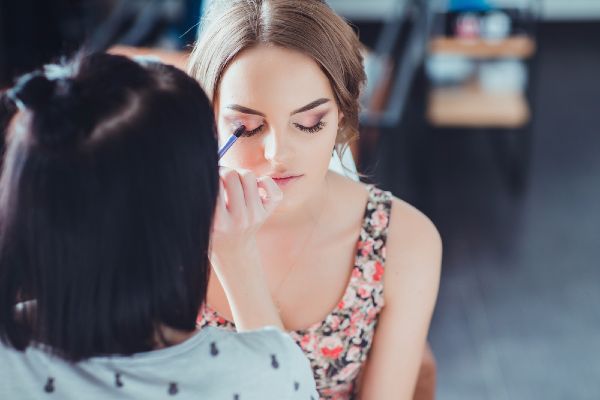 Dreaming of becoming a MUA? You will love this new makeup academy
Do you ever find yourself scrolling through Instagram, wishing you could be a famous makeup artist? Well, we do, on occasion (no shame in it!)
Anyway, for many people, the concept of becoming a makeup whiz-kid is but a dream, however if you are looking into getting yourself qualified, look no further.
*Drum roll please*
We would like to formally introduce Sculpted The Academy by Aimee Connolly.
Earlier this month, Aimee Connolly, announced the launch of her latest venture, Sculpted The Academy. From September, Aimee will be offering a range of courses from beginner to advanced (VTCT certified), allowing students to learn the techniques of make-up artistry.
Now, we may be a tad bias, because we're obsessed with Aimee, but this academy is the real deal, and you will learn it all!
Based at Aimee's Dundrum studio, a stones throw from the LUAS (#handy), Sculpted The Academy will focus on offering small class sizes in a friendly interactive environment.
Aimee teaches the curriculum she has curated, through live demos and practical hands-on experience. There will also be guest lecturers including Jennifer Rock a.k.a. The Skin Nerd and Celebrity Make-up Artist Tara O'Farrell featured throughout the course.
Brand partners for Sculpted The Academy have been hand-picked by Aimee and students on the VTCT certified course kits will include products from MAC, Benefit, Make-Up Forever, Rimmel and Inglot as well as a bespoke set of brushes designed by Aimee in collaboration with AYU.
Seriously, you'd actually enroll for the kit alone!
Why would I choose this course, though?
What sets Sculpted The Academy apart is Aimee's personal approach to and her wealth of contacts within the industry.
We chatted to the makeup maestro, and she said: "My passion for make-up is only equalled by my love for teaching. I'm delighted to be able to combine the two with Sculpted The Academy and to have a platform to share what I've learnt from my years in the industry".
Whether you want to learn how to be your own make-up artist, are working in the industry and want to advance your existing skills or if you are looking to pursue a career in fashion, bridal, editiorial or catwalk make-up, Sculpted The Academy can recommend a course for your skill set.
And perhaps you find yourself in a situation where you can't quite commit to a full-on course? Not a problem, ladies.
Aimee is also offering some really cool workshop classes, as well as private group sessions (the PERFECT party idea, we might add).
Anyway, if you need us, we'll be learning how to contour and such, so that we become super-mega-famous.
Should be easy, right?