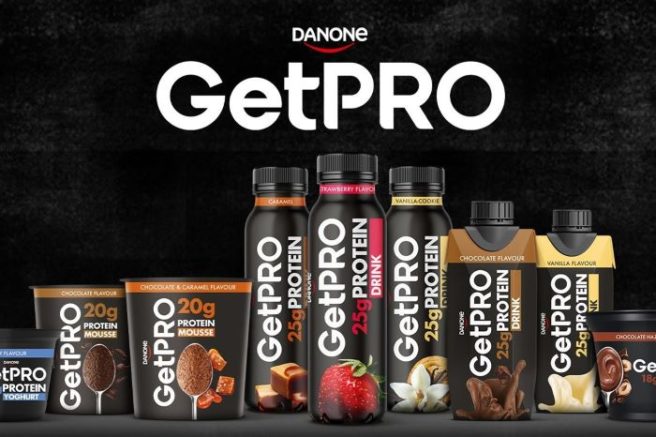 Danone unveil new protein range to enhance workout performance
Whether you're someone who starts the day with a spinning class or just enjoys a brisk walk at lunch, the new high-protein range from Danone, GetPRO, will help you get more out of your workout.
The new GetPRO range which combines high-protein and great taste has been developed for people who want to get more out of their workouts or can even be enjoyed as a healthy snack. The delicious range is a great high-protein option for a post-workout snack which supports the maintenance and growth of muscle mass.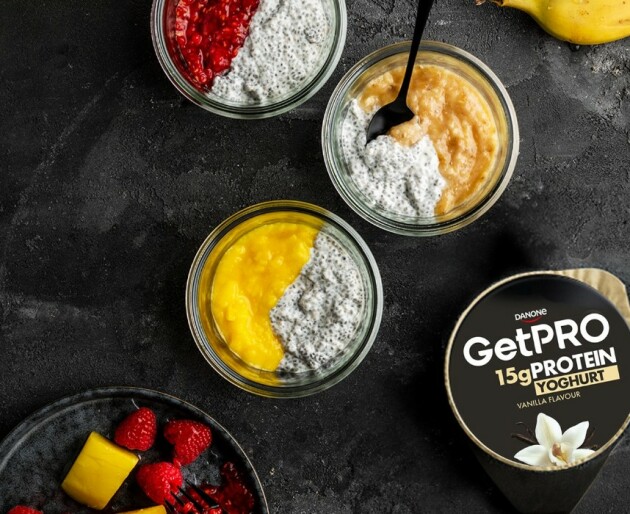 GetPRO brings you 11 protein snack options including delicious and nutritious yogurts, puddings, mousses and drinks, to be enjoyed at home and on the go after a workout. ​​So, whether you prefer a smooth and creamy caramel pudding, or a juicy strawberry drink, GetPRO has you covered.​
The GetPRO range, including the blueberry yogurt, caramel pudding and chocolate mousse, is available now instore and online in Dunnes Stores, Tesco, SuperValu and Centra stores nationwide, and prices range from €1.59 to €2.99 RRP.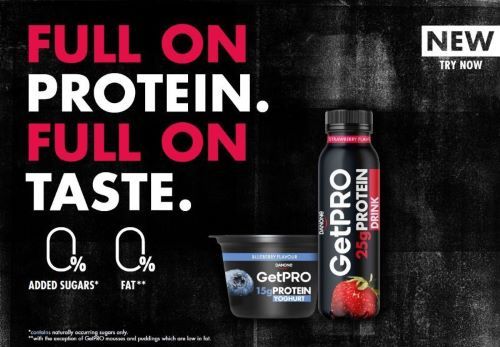 Speaking on the new launch, Maria Murphy, Marketing Director, Danone Ireland said; "At Danone, our mission is to bring health through food to as many people as possible, and the introduction of the GetPRO range demonstrates that. There is a genuine consumer need for great tasting, high-protein products that can support consumers on their fitness journey and all eleven products have been developed with this in mind."
Each GetPRO product can be enjoyed on its own as a healthy snack, or with your favourite toppings for a guilt-free treat following a workout so you can maximise that great 'post-workout feeling'. With the great range of products to choose from, GetPRO is here to support you on your own fitness journey, whatever fitness level you might be at or whatever stage of your journey you are on.
To learn more about GetPRO visit www.get-pro.co.uk.