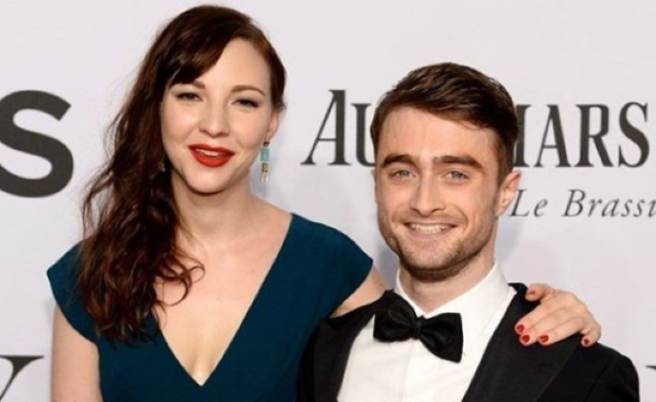 Could Daniel Radcliffe be engaged to long-term GF Erin Darke?
Daniel Radcliffe could officially be off the market, as rumour has it that the star has proposed to his girlfriend of four years, Erin Darke.
The pair met on the set of Kill Your Darlings, and began dating soon after.
Rumours have been circling that the Harry Potter star has popped the question, with "multiple sources" telling Star that the boy who lived is engaged.
The couple keep their private lives under wraps, so despite denials from Daniel camp about the engagement, there is still plenty of speculation going on.
The pair "live a very quiet, ordinary life together in Manhattan," one source told the gossip magazine.
His alleged fiance Erin previously opened up to People about her thoughts on love.
Daniel Radcliffe's engaged? Oh god, it's official, I'm old

— Dee Siahaan (@_diandra) March 9, 2017
"I just am constantly grateful for being raised in a time where I was taught to wait to be in a relationship until it was someone that makes you happy and respects you and supports you," she said.
"I would go to set and be in this world and do these scenes and then get home and call my boyfriend and be like, 'I love you, you're so good.'"
If this pair don't have an epic Hogwarts-themed wedding, we'll be very disappointed.