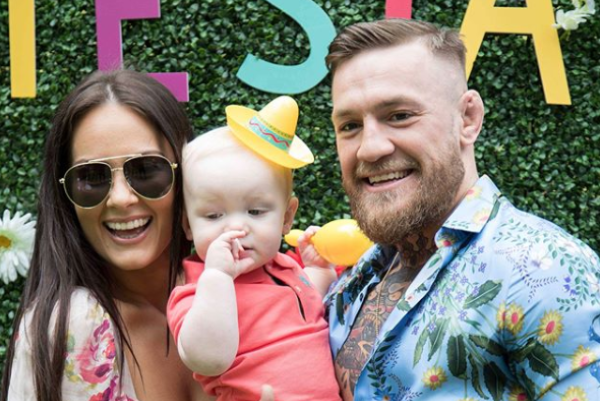 Conor McGregor threw the most extra party for his son's 1st birthday
Conor McGregor's son Conor Jr turned one yesterday, and it's safe to say the family celebrated in style. It is understood that Conor and Dee rented out the K Club in Kildare for his son's special day.
And of course, it wouldn't be a McGregor bash if they didn't share tons of snaps from the occasion on Instagram.
The fiesta-themed party included personalised balloons, a lobster dinner (yes, really), a huge birthday cake, a BBQ, balloon animals, a jazz band and a giant inflatable slide.
Taking to Instagram, Dee gushed about her boy turning one, "We had the best day yesterday for Conor Jr's first birthday!! Happy birthday baby boy we love you," she wrote.
Conor's sister Aoife also wished him a happy birthday, "Happy birthday my beautiful nephew. I love you more then you will ever know. You have brought so much joy to my life in one year. I thank god every day for you and little harry. You fill my heart with love and my belly with laughs."
The McGregors certainly threw a memorable event for little Conor. He may only be one-year-old, but he's already had the coolest birthday bash in all of Ireland.
Fans were quick to comment on snaps of the lavish event, "Such a cute happy baby. Happy Birthday handsome."
Another fan shared, "You and Dee look great! Conor Jr. is precious!!!"
"Thank you for sharing this special day with your fans!!! Love your family," said one fan.
Happy birthday to Conor Jr!