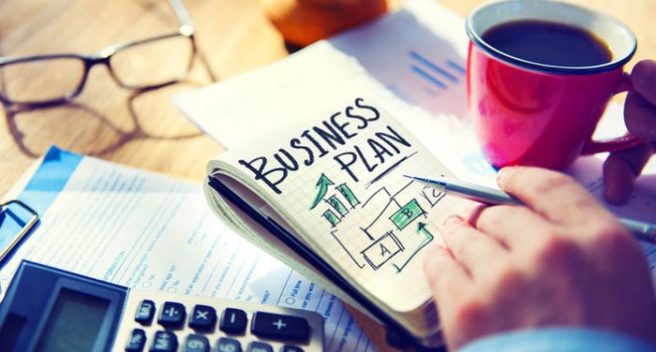 Get it, girl! If you want to START a business, you can't be afraid to do it
In these times, it can sometimes feel like Ireland has gone backwards, or our residents aren't creative enough to build major empires for themselves.
But honestly, that couldn't be further from the truth.
While attending Ireland's Best Young Entrepreneur Awards in Google HQ yesterday, I saw first-hand just how driven, smart, and ambitious young entrepreneurs in Ireland are.
The awards are aimed at people between the ages of 18 and 35, who own, manage and control their own businesses – and there's a lot of reasons why they enter this competition.
There is a €2m investment fund and business support to help their businesses along the way. There's also various amounts of prize money given out to winners and runners-up in each field.
But their drive extends far beyond monetary incentive as I discovered yesterday.
Well done to all involved in @ibye_2016. Great event, impressive ideas & inspirational entrepreneurs #IBYE @Entirl pic.twitter.com/uYFWkBs0bv

— Gary O'Meara #Meath (@GaryOMeara_) March 5, 2017
These people are passionate about their businesses, they're not afraid to take risks and they believe in themselves – something we should all try, no matter what line of work we're in.
Ciara Clancy, who took home two awards for Best Established Business and Ireland's Best Young Entrepreneur, is not only changing the medical game for Parkinson's Disease in Ireland, but pushing boundaries all over the world with her app.
Richard Barrett, who created Pundit Arena, is giving sports journalism a new playing field and Roisin Hogan, who used to be an accountant, is now trying to change how busy women eat on-the-go.
No two businesses were the same, yet they all gained from being part of this programme.
A super smile from Ireland's Best Young Entrepreneur #ibye @ciarapt @BeatsMedical @leo_dlr @Loc_Enterprise Well Done Ciara! pic.twitter.com/XPh0YSkiU9

— IBYE (@ibye_2016) March 5, 2017
Entrepreneurship in Ireland has majorly grown over the past five years, with start-up businesses accounting for two thirds of all new jobs in Ireland.
And with this being Local Enterprise Week, you can see how much backing start-up businesses have in Ireland, which is something I never realised before.
€32 million was invested in start-up businesses last year, with Enterprise Ireland supporting 229 new companies.
The government want you to be creative. They want you to come to them with a business idea. And, they want to help you make that vision a reality.
And as airy-fairy as that may sound, it's clear that more people need to do it.
Two fresh start-up funds revealed, with €1m up for grabs from @entirl https://t.co/SYmd51kSic #CSF #EIStartups

— Irish Startups (@EI_HPSU) February 24, 2017
We complain that there's no jobs in Ireland, yet the nominees who took part in yesterday's awards ranged from professionals in journalism, agriculture, motors, healthy eating and even bee-keeping.
There was a niche for everyone. They all created jobs in their local county, but most of all, they have all created a business that will not only help the economy, but bring new life to it.
Going forward I just hope Ireland becomes more creative and more young Irish people are inspired to create new businesses on their own. It's where the future is at.
So many people are fighting to create a better workforce, a better living standard… a better Ireland.
Lots of #startups vying for talent @UpStarterHQ , employment jobs fair at the Round Room this evening. @Entirl pic.twitter.com/ur04vfNgIy

— Irish Startups (@EI_HPSU) March 2, 2017
The help and support is there for you. Grab it. Even if you only have a small idea, but are determined to make it work – just go for it.
Entrepreneurs create businesses, jobs, and growth in Ireland. They are the heroes of our economy.
So g'wan, be a hero.