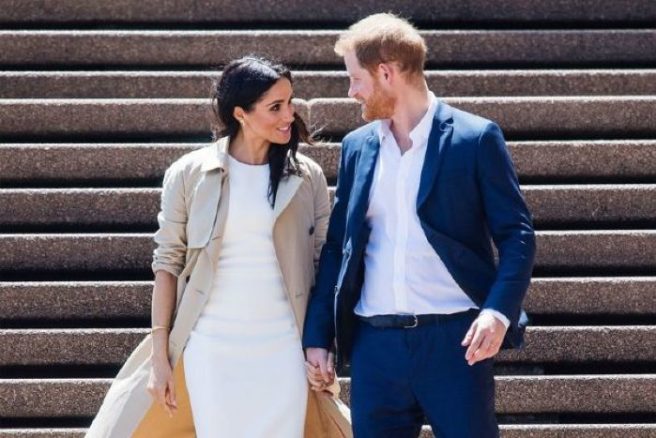 Too cute: Prince Harry reveals whether he'd like a boy or girl
We are in the midst of royal baby mania; all eyes are on the Duke and Duchess of Sussex as they continue their tour of Australia, baby bump in tow.
The couple's first child is due in the spring of next year, and naturally, the public is as excited as the parents-to-be themselves. Baby names, royal protocol, it's all currently the subject of intense speculation, but the royal couple is keeping sweetly quiet about it all. Well, almost.
It seems Prince Harry can't contain his enthusiasm about his future son or daughter, and an adorable moment that was captured on video, he can be heard revealing his gender preference for his first child to a fan in Australia.
"I hope it's a girl!" a well-wisher can be heard saying to the Duke of Sussex. "So do I," Harry happily responds.
Adorable or what?
The couple has enjoyed a jam-packed schedule as they tour Australia but the royal family are taking precautions; over the weekend, Kensington Palace announced in a statement that the couple has "decided to cut back The Duchess's schedule slightly," over the next few days during their ongoing 16-day royal tour of Australia and its neighbours.
Meghan, who is reportedly around 14 weeks pregnant, is said to be doing fine with Harry encouraging her to rest and pace herself.