BREAKING: Bobbi Kristina Brown dies aged 22 at a hospice facility
Bobbi Kristina Brown has died aged 22 at a hospice facility in Atlanta.
The daughter of musicians Bobby Brown and the late Whitney Houston was surrounded by her family at the time of her death. "She is finally at peace in the arms of God," they said afterwards.
On January 31, Ms Brown was found unresponsive face-down in a bath-tub at the Atlanta townhouse she once shared with her mother. Police believe she was underwater for anywhere between two and five minutes.
Paramedics were able to resuscitate her at the time, and she was placed in a medically induced coma and on life support.
Although there were numerous conflicting reports and updates relating to her condition, it is believed that she never regained consciousness following the incident.
She was initially treated in hospital, but when her condition deteriorated further, she was moved to a hospice to die on June 24.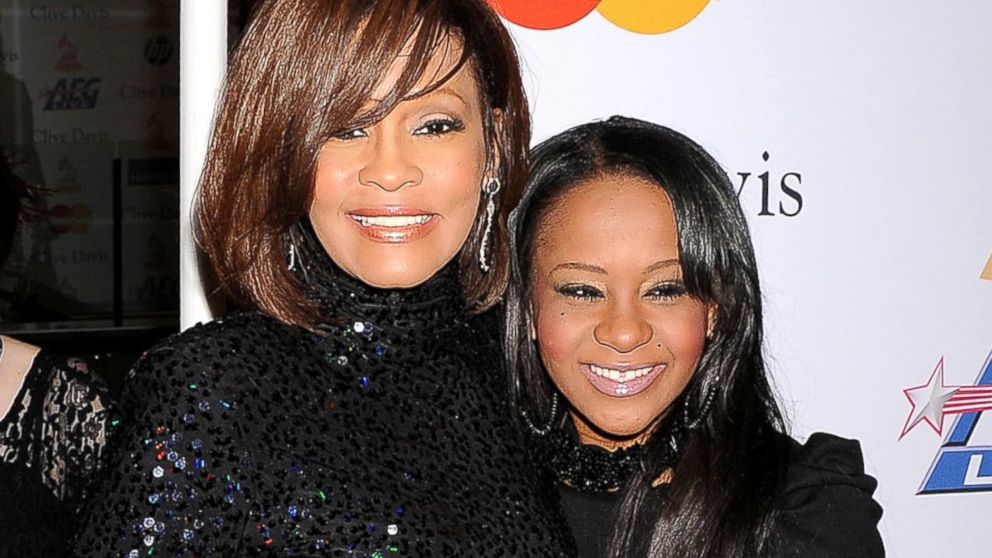 "Despite the great medical care at numerous facilities, Bobbi Kristina Brown's condition has continued to deteriorate," read a family statement late last month. "As of today, she has been moved into hospice care."
Her boyfriend, Nick Gordon, was earlier this month served with a €9m civil law suit in relation to Bobbi Kristina's accident.
Mr Gordon, who recently completed a stint in rehab, is accused of punching his girlfriend in the face, knocking out a front tooth and dragging her upstairs by her hair.
It is also alleged that he "routinely" transferred funds "into an account controlled solely by him" without having her consent or authorisation.
He faces no criminal charges yet, though police have said that they continue to investigate the circumstances of her hospitalisation. That investigation could now become one of murder.
At the time of Whitney's death, Bobbi Kristina, then 18, was so distraught that she needed to be hospitalised. "She wasn't only a mother, she was a best friend,' she told Oprah in the same year.
"Bobbi Kristina Brown passed away July, 26 2015, surrounded by her family," a short Houston-Brown statement read this morning.
"She is finally at peace in the arms of God. We want to again thank everyone for their tremendous amount of love and support during these last few months."
One family source had recently told PEOPLE that Bobbi Kristina was "skin and bones" just prior to moving to hospice.
"She has been losing weight, she's been losing hair. They were taking good care of her, but she has no muscle tone at all.
"There has been some worry that her organs are shutting down," the source said.
Bobbi Kristina, whose parents divorced when she was 14, was the sole benefactor of Whitney's estate when the superstar singer died at the age of 48 in February 2012. Ms Houston was also found face-down in a bathtub – at a Beverly Hills hotel.
Cocaine and a heart condition were later ruled to have contributed to her early death, which was deemed to be an accident.
Although Whitney is one of the best-selling artists of all time, her wealth was significantly reduced by financial trouble in the latter years of her life. Indeed, it is believed that Ms Brown inherited a relatively modest sum of €18.5m.
However, since her death the singer's back catalogue has proved extremely popular, and her estate rakes in millions annually through royalties.
Nevertheless, Bobbi Kristina, who had struggled with her own substance abuse issues, has never been in receipt of a lump sum of cash: Ms Houston decreed that her daughter should be given ten percent of her fortune at age 21, a 30 percent at 25 and then the remainder at age 30.
Littlelady&yourgrowing young man @nickdgordon miss you mommy ..:') SOmuch.. loving you more every sec. #Anniversary! pic.twitter.com/3NBj8gwAi0

— Bobbi Kristina H.G. (@REALbkBrown) January 26, 2015
Less than a week before she was found unconscious, Ms Brown had taken to Twitter to express how much she missed her mother in the run-up to the three-year anniversary of the singer's death.
"Miss you mommy," she wrote, also using the hashtag #anniversary. "Loving you more every sec."
Meanwhile, well-known names from the world of entertainment have been quick to express their sorrow this morning: Oprah Winfrey, Kylie Jenner, Dr Phil McGraw, and Missy Elliot are among those offering their condolences.
Rest in peace #BobbiKristina. Got a chance to hang out with u once & I'll never forget it or you! Ugh this is so sad 🙁

— Kylie Jenner (@KylieJenner) July 27, 2015
Peace at Last! #BobbiKristina

— Oprah Winfrey (@Oprah) July 27, 2015
Deeply saddened by the news of Bobbi Kristina's passing. Sending thoughts and prayers from all of us at Dr. Phil.

— Dr. Phil (@DrPhil) July 27, 2015
My heart is truly heavy May u rest in peace with your mommy #BobbiKristina sending prayers 2 the Brown/Houston family

— Missy Elliott (@MissyElliott) July 27, 2015
Lost For Words About The Life Story Of Whitney and Her Daughter Bobbi Kristina. Praying For The… https://t.co/cxGKxfMgt1

— Ciara (@ciara) July 27, 2015
My Prayers and deepest condolences for Bobby Brown and Family. May God comfort and keep you. #RIPBobbiKristina http://t.co/0egxJwYL5L

— MC HAMMER (@MCHammer) July 27, 2015
Sooo Sad! My heart goes out to #BobbiKristina the Brown & Houston family and friends! May you #RIPBobbiKristina We Will Always Love You!

— La Toya Jackson (@latoyajackson) July 27, 2015
Bobbi Kristina Brown is gone. Finally at peace. R.I.P! Too sad.

— Boy George (@BoyGeorge) July 27, 2015