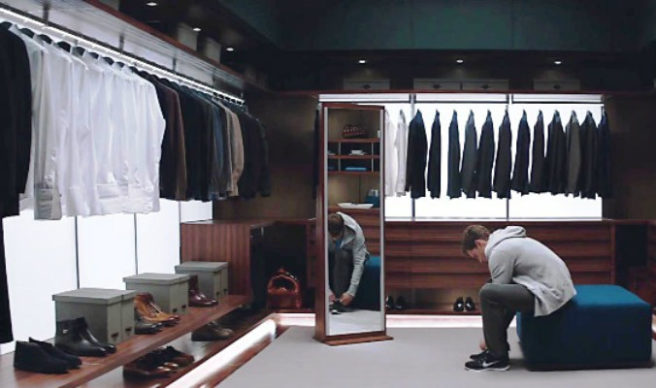 Boys-club to man-cave: Six ways to give interiors a masculine overhaul
From Daniel Craig's 007, to Mad Men's Don Draper and Christian Grey of the Fifty Shades trilogy – sophisticated, dapper gentlemen have now firmly pushed to one side the scruffy, gum-chewing bad boys of yesteryear.
And while their suits, their swagger, and their many successes naturally appeal no end, their incredible abodes are something of a mega-attraction too.
Indeed, here at SHEmazing! we say there are few things sexier than a man who takes pride in his home – whether that's a box-room in his parents' place or a sprawling, detached property.
Thankfully, and choosing to ignore any lingering traffic cones or quirky beers mats from his college years, there are simple, affordable ways to revamp a living space too.
Yes, armed with the right inspiration (Fifty Shades Darker hits Irish cinemas on February 10, for example) even the dullest of spaces can be transformed into something manly and striking.
Goodbye tatty boys-club gaff; hello cosmopolitan man-cave dwelling!
Here are six simple ways to give refined home-decor a distinctly masculine twist…
1) Accessories are everything
Forming the perfect living space isn't exclusive to those with a millionaire bank balance. After all, when it comes to creating sleek, masculine interiors, the likes of leather photo frames, matching plates and cutlery, and luxurious faux-fur throws go a LONG way.
2) Get rid of any junk
Clutter is out! Small living environments in particular can't support a load of 'stuff'. Go through every possession and aim to chuck as much of it as possible. Old DVDs and CDs? Out! Keep your wardrobe simple and concise too; discard anything that's tatty, worn, or dated.
3) Keep the colour-scheme simple
Embrace earthy hues like browns, greys, or deep greens. Or alternatively opt for two or three complementing colours and work with those – not only on the walls and ceilings, but also via accessories, furniture, and paintings.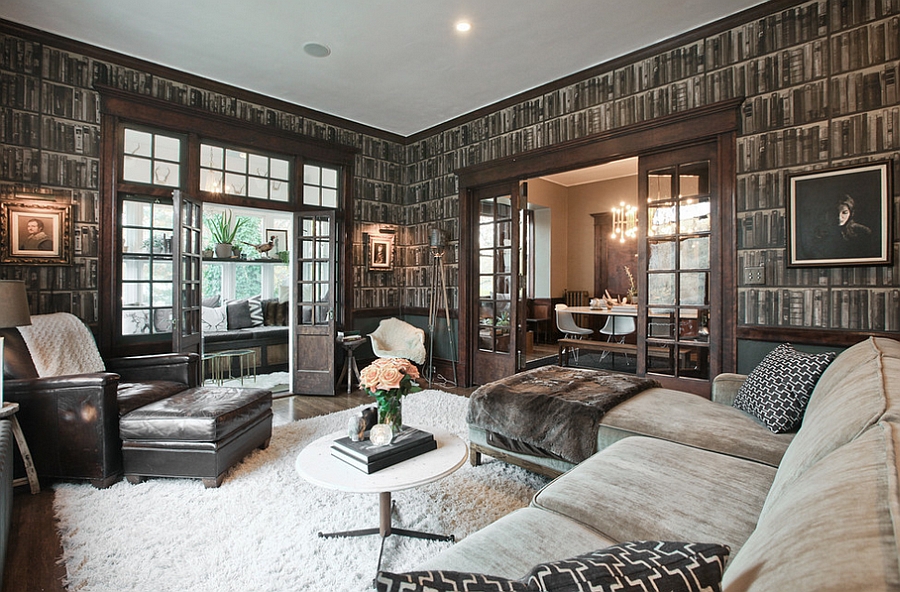 4) Storage boxes are a BIG help
Aim to keep day-to-day clutter out of sight. Bathrooms shouldn't be littered with products; bedrooms shouldn't be strewn with clothing, and sitting-rooms should be free of the likes of games consoles and gadgets. Invest in some good-quality storage boxes to help you clear away as much as possible.
5) Create a central feature
Christian Grey may have THAT Fazioli piano in his breathtaking penthouse – but even a bicycle or smaller musical instrument mounted on a wall can create a great central feature and talking point. If that feels too ambitious, use a piece of art or a quirky charity-shop find instead.
6) Stick to a cleaning schedule
After discarding, decorating, and rearranging – don't let all your hard work go to waste by then not implementing a strict cleaning schedule. Leave the actual scrubbing and washing for the weekends, but daily, aim to complete a 20-minute tidy and re-ordering.