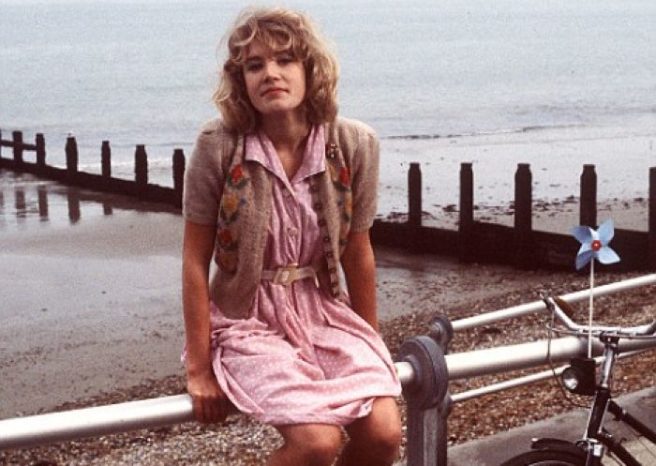 Bored of Netflix? These 11 hidden gems are perf summer movies
Netflix is brilliant and everything – like, we'd be lost without it, right?
But what about when you've kinda scoured all the good things and you're not in the mood for the list of recommendations?
Well, there are movies that no one has really heard of.
I stumbled upon a few of these while procrastinating college work and on YouTube.
Pom Pom Girls (1976)
This movie is not trying to emulate the flared-jeans, loose hair, flower power 70s, it was made then and that's what makes it so authentic.
You're transported to a high school in 1976 where a bunch of seniors are hooking up and breaking up. It's got cheerleaders, gorgeous floppy-haired guys and retro everything – perfect easy-watching.
Wish You Were Here (1987)
Emily Lloyd was born to play this role.
She plays Linda, a teenage girl in a sleepy village of 1950s England.
It's post-WW2, everything is quiet and reserved and all she wants to is run wild – much to her dads's anger.
You can't help but fall in love with her and her free-spiritedness
Mischief (1985)
This movie takes place in the 1950s and focuses on two guys – cool new kid Gene and nerd Jonathan who is unlucky with the opposite sex.
Gene becomes his friend and mentor as he tries to win over Kelly Preston while Gene has his eye on the cute but taken Bunny.
Peggy Sue Got Married Go Married (1985)
If you had the chance to be 17 again, would you?
Kathleen Turner is Peggy Sue, who faints at her 25th high school reunion and wakes up back in 1960 – when she was just dating her soon-to-be ex-husband, Nicholas Cage.
It's quite emotional due to its nostalgia – the scene when she meets her grandparents again will make you bawl, for real.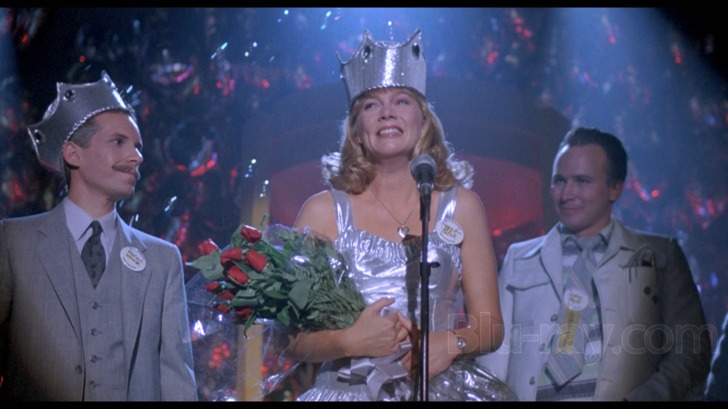 Mystic Pizza (1988)
One of Julia Roberts first movies – and she glows alongside her two co-stars, who play best friends in a small American town.
They're waitresses and the summer after high school is a summer they'll never forget as they struggle with who they are and what they want.
Dance Til Dawn (1988)
This is something I stumbled upon while on YouTube and it has many familiar faces.
Christina Applegate? Matthew Perry? Christina Milano?
It's their prom and it's the 1980s so think big hair, poofy dresses, mullets, and high school drama.
Great Outdoors (1988)
This is one of John Candy's funniest movies – him and Dan Ackroyd as brothers is genius.
They, along with their wives and kids, spend a few weeks in a cabin for the summer – cue summer love, family rows and an epic bear that steals the show.
Mr. Hobbs Takes A Vacation (1962)
This flick pairs screen legends James Stewart and Maureen O'Hara as a married couple who are having a good old family holiday with their brood.
It will resonate with anyone who has ever gone on a family holiday and wondered why the f*ck they did.
Mean Creek (2004)
This one is slightly darker than the others but a great movie all the same.
A teenage boy is being bullied by another kid so his older brother decides to get him back.
What ensues is a boating trip in the woods that backfires.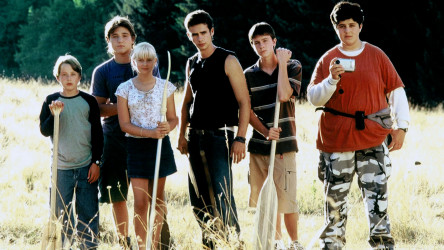 The Wackness (2008)
It's summer. New York. It's 1994.
Teen marijuana dealer Luke gives his therapist weed for sessions with him.
They each have their issues and things get messy when Luke falls for his therapist's daughter.