Bobby Brown says he's 'numb' – as police launch murder investigation
Following the tragic death of his daughter, Bobbi Kristina Brown, musician Bobby Brown has spoken publicly for the first time.
"Krissy was and is an angel. I am completely numb at this time," the singer, 46, said in a statement today. "My family must find a way to live with her in spirit and honor her memory.
"Our loss is unimaginable."
He added: "We thank everyone for the prayers for Krissy and our family as we mourn my baby girl."
Bobbi Kristina was aged just 22 when she died a hospice facility in Atlanta yesterday.
On January 31, she was found unresponsive face-down in a bath-tub at the townhouse she once shared with her late mother, Whitney Houston. Police believe she was underwater for anywhere between two and five minutes.
Her father's words come as TMZ reports that the investigation into the circumstances that led to the young woman's death has just been made one of murder.
Law enforcement sources told the website that police believe foul play was involved. Bobbi Kristina's boyfriend, Nick Gordon, continues to be a person of interest.
Ms Brown was surrounded by her family at the time of her death.
"Yesterday Bobbi Kristina Brown took her place in heaven," lawyers for Mr Brown also said in a statement today. "Krissy fought to get well for months, however she has [succumbed] to her injuries."
Following his daughter's death, PEOPLE reported via a family source that Bobby contacted loved ones to share the news himself.
"He is holding it together more than you'd expect," the source furthermore explained. "He knew it was coming.
"Of course he's very emotional, but at the same time, he knows that Krissy is in a better place now.
"He is taking comfort in the fact that she's with her mother and that there will be no more sadness or pain. She is at peace. He knows that and is taking comfort in that."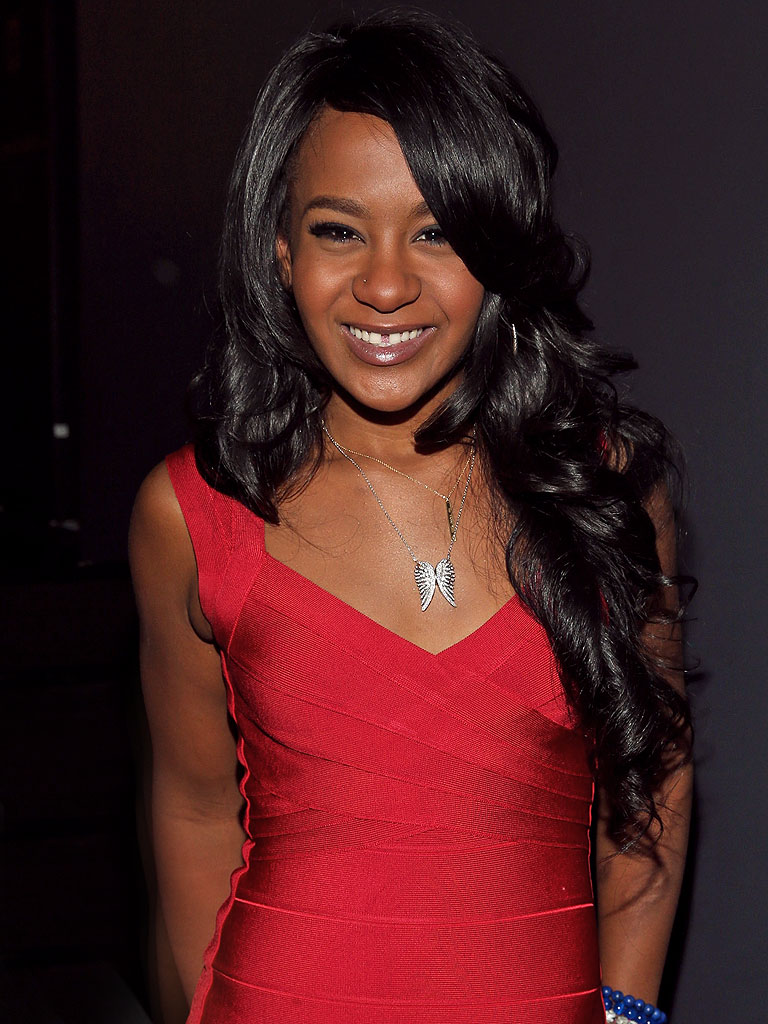 The Houston-Brown family had confirmed the death yesterday via a statement.
"Bobbi Kristina Brown passed away July 26, 2015, surrounded by her family," it read.
"She is finally at peace in the arms of God. We want to again thank everyone for their tremendous amount of love and support during these last few months."