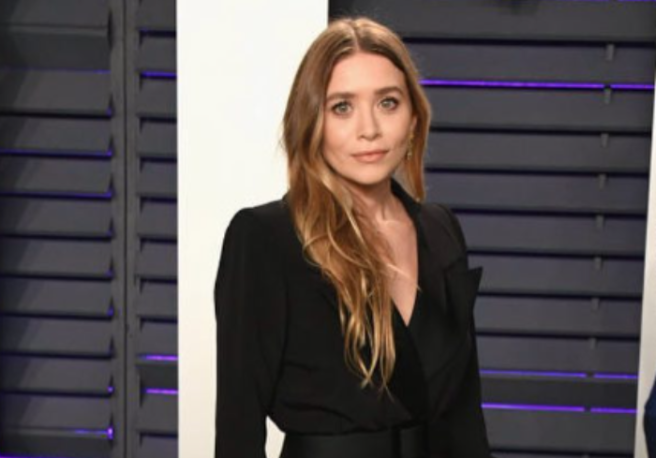 Ashley Olsen marries partner Louis Eisner in private ceremony
Ashley Olsen has been hearing wedding bells!
It has been reported that the former star of Full House has married her longtime partner Louis Eisner in a private ceremony.
According to Page Six, fashion mogul Ashley tied the knot with artist Louis on December 28, with the wedding being held at a private estate in Bel Air, California.
A source has noted that celebrations following the ceremony lasted well into the night, with "around 50 people or so total" in attendance.
The couple have always been notoriously private about their relationship and are rarely seen in public together, and so it is unsurprising that they have continued to keep quiet about their recent nuptials.
Ashley and Louis first entered into a relationship in 2017. However, the pair only went red carpet official in September 2021, when they attended the 20th anniversary gala for the nonprofit Young Eisner Scholars, a company which was set up by Louis' father. The organisation aims to seek out promising students from underprivileged backgrounds, and helps to give them the tools they need to succeed in their education.
In terms of social media, the couple continue to keep things quiet, but in July 2021, Louis showcased a rare portrait of himself with Ashley as they enjoyed a hike together. The pair first sparked engagement rumours in July 2019, when Ashley was spotted wearing a ring on her left hand.
36-year-old Ashley is best known for her role in the 1990s sitcom Full House, in which she and her twin sister, Mary-Kate, starred in from the age of just nine months old. Finding success, the sisters then went on to star in several films together.
Since then, Ashley has set her acting career to one side and has focused more on the world of fashion. In 2006, she set up luxury fashion brand The Row with Mary-Kate, and has since gone on to found several more lifestyle and fashion brands.
Congratulations to Ashley on her exciting nuptials!