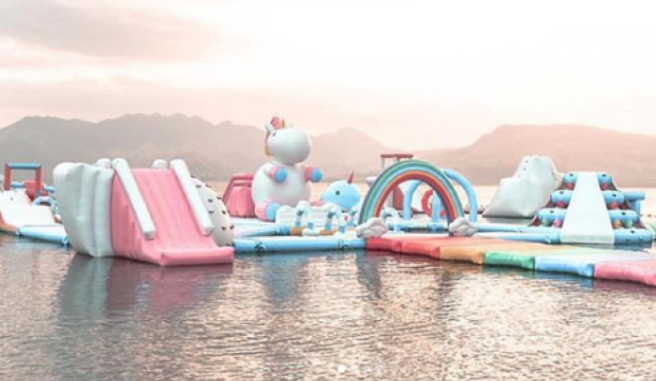 A unicorn party island exists, and the Insta opportunities are endless
We're well aware that there are thousands of amazing resorts and holiday excursions to choose from in the world – but our most recent find has us scouring Skyscanner frantically.
There is an inflatable unicorn island in existance, and it's as magical as it sounds.
Based in The Phillipines, the inflatable unicorn-themed obstacle course is the perfect remedy to our holiday blues.
According to their website, you can book to have a party on the island and it's nearest beach for as little as €15.00 per person.
The unicorn island is situated just off shore, by their pink and purple beaches.
'We are now over 4,100 sqm,' reads the website.
'It's as big as 8 basketball courts put together side by side.'
'It contains inflatables slides, towers, bridges, human launchers, swings and so much more.'
Some packages include free buckets of alcohol to really get the party started.
You can book your trip to Unicorn Island via their website, and there are group discounts.
The Instagram tag has us dreaming of a trip away:
Feature image: Instagram / catherinejanedesigns