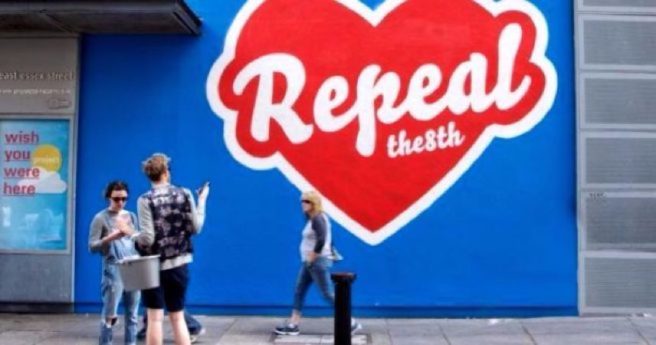 'An amazing day': TDs and Senators vote to repeal the 8th Amendment
According to emerging reports, the Oireachtas Committee on the Eighth Amendment has voted in favour of its repeal.
The Irish Times reports that of the 21-member committee, 14 voted in favour, 6 voted against, and the chairperson abstained.
BREAKING: Members of the #8thCommittee have voted by a majority to recommend that article 40.3.3 be repealed by 14 votes 6 votes. The Committee Chair @senatornoone abstained @rtenews

— Ailbhe Conneely (@AilbheConneely) December 13, 2017
Members of the public took to Twitter to celebrate the decision, with many dubbing it a major milestone in the pro-choice journey.
"An important step forward as #8Committee votes overwhelmingly for a repeal of the Eighth Amendment," wrote one.
Thank you @ailbhes @freesafelegal @repealeight @AmnestyIreland @Colmogorman @repealproject #8committee members, groups nationwide and every person who shared your story. Thank you.

— Tara Flynn (@TaraFlynn) December 13, 2017
"So emotional! I can't thank @freesafelegal @repealeight and all the long time activists for all the hard work for many years that has led to this milestone," added another.
This was passed by 14 votes to 6, with one abstention. Many of the No votes were still votes for repeal, but with legislation published in tandem #8Committee

— Abortion Rights IE (@freesafelegal) December 13, 2017
Committee member, Brid Smith, took to Twitter to share her delight in the aftermath of the decision, writing: "REPEAL!! We did it; 14 to 6; now to win the referendum."
"Congrats to all those women who fought and campaigned for 34 years to end this barbaric law! And in memory of those who suffered so cruelly".
The final report on Article 40.3.3 of the Constitution will be published on December 20.