Amal and George are en route to Ireland
As she continues her career as an in-demand human rights lawyer, Amal and George Clooney are en route to Ireland.
The pair married in a glitzy €10m celebration in Venice last September, but Amal certainly shows no signs of reining in her in professional commitments.
And while she is now a stable on the red-carpet circuit, when she arrives in Belfast next month, it will be strictly for business.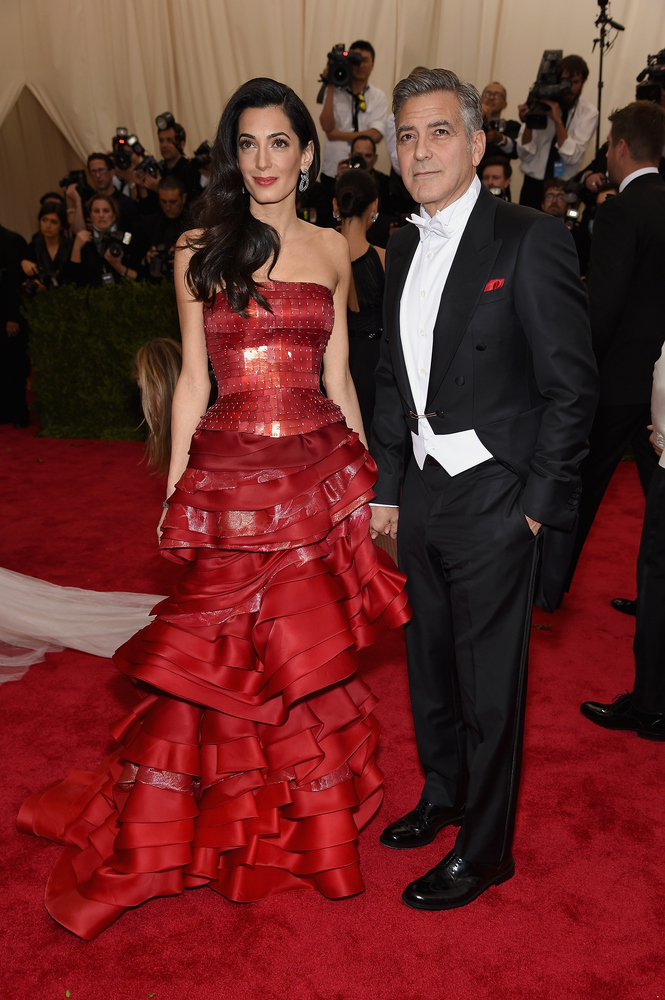 Amal will meet some of the 14 men who claim they were tortured by the British Army in Northern Ireland in the 1970s.
She has already worked on some prominent legal cases, notably with clients including WikiLeaks founder Julian Assange, the Greek government, the former Ukrainian prime minister, and the former president of the Maldives.
Mrs Clooney was brought on to the case by Belfast-based solicitors Kevin R Winters and Co, a firm which specialises in human rights.
Hollywood heart-throb George has often spoken of his own links to Ireland: his great, great grandfather, Nicholas Clooney, was from Kilkenny.
He told the Irish Independent earlier this year that he was "embarrassed" that, despite his roots, he'd never had the chance to visit Ireland properly. "I've been talking about going there for years," he added. "And Bono has been trying to get me to do a bike ride around Ireland with him.
"I'm definitely going to make a visit this summer. Amal has been several times, so she can show me around."