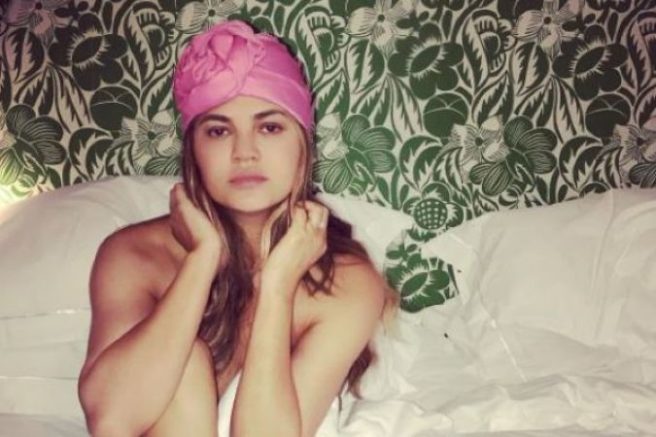 'All other women be damned': Chrissie Teigen has divided Twitter
Chrissie Teigen has never made any secret of her disdain for the Trump family, and after nine years vocalising it, the Lip Sync Battle star was eventually blocked by Donald Trump on Twitter in July of last year.
'LOL, no one likes you' was her admittedly juvenile response to yet another 'fake news' rant by the POTUS, but it was clearly the straw that broke the camel's back.
And whether Chrissie hopes to elicit a similar response from his daughter Ivanka or not, she's going the right away about if a recent tweet is anything to go by.
After 9 years of hating Donald J Trump, telling him "lol no one likes you" was the straw pic.twitter.com/MhZ6bXT1Dp

— christine teigen (@chrissyteigen) July 25, 2017
Contributing to the current narrative surrounding Oprah's inspirational speech at Sunday night's Golden Globes, Ivanka praised the veteran broadcaster and encouraged her followers to unite against sexism and harassment.
Given both her father's reputation with regards the issue and her own dogged defence of his conduct, it's hardly surprising many Twitter users felt somewhat irritated by Ivanka's contribution, and this included Chrissie.
Responding to Ivanka's tweek, Chrissie opted for another playground retort, writing: "Ew, Go away."
ew go away

— christine teigen (@chrissyteigen) January 9, 2018
The tweet has garnered a mixed response today, with some Twitter users questioning her disdain and others praising her stance.
"Further proof that liberals only support women that have their same political views. All other women be damned," wrote one.
"Look at all these chumpettes trying to get angry at you, hilarious! You say ewww but their role model says grab their p******! And the girl you are being "mean" to doesn't support his accusers & has not helped women get equal pay. Keep going Chrissy!" wrote another in contrast.