Following a rousing speech at Sunday night's Golden Globes Awards which sought to highlight the importance of giving a voice to the marginalised, Oprah Winfrey has found herself at the centre of much discussion this week.
"I want all the girls watching here, now, to know that a new day is on the horizon!" Oprah told viewers.
"And when that new day finally dawns, it will be because of a lot of magnificent women, many of whom are right here in this room tonight, and some pretty phenomenal men, fighting hard to make sure that they become the leaders who take us to the time when nobody ever has to say "Me too" again."
While many felt Oprah's speech reflected her devotion to social movements like #MeToo and #TimesUp as well as a desire to run for president in the 2020 campaign, others weren't quite as impressed.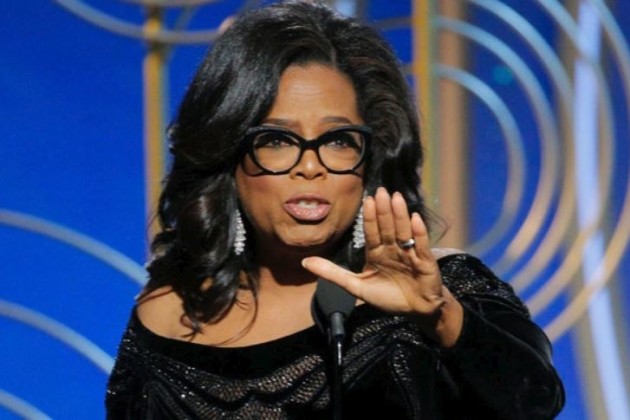 Heidi Klum's ex-husband, Seal, took to Instagram this week to vocalise his disdain for Oprah, suggesting that her speech was nothing more than a bombastic attempt to conceal the fact she was always aware of Harvey Weinstein's predations.
Seal uploaded two images of the star in the company of Weinstein with a caption which read: "When you have been part of the problem for decades, but suddenly they all think you are the solution."
"Oh I forgot, that's right…..you'd heard the rumours but you had no idea he was actually serially assaulting young stary-eyed actresses who in turn had no idea what they were getting into," Seal added. "My bad. #SanctimoniousHollywood."
Seal's post was, unsurprisingly, met with a mixed response, with some followers agreeing with the singer and others questioning Seal's own past.
"So tired of celebrities spinning things to make them look good! If she knew years ago she should have stepped up and been a true icon," agreed one Instagram user.
"Everybody in Hollywood posed in pics with this monster. Like we haven't heard things about you. Ugh. The nerve," wrote one follower – a sentiment which was echoed by model Chrissy Teigen.
"Hmm. Let's just say we've all heard things about each other, haven't we?" Chrissy wrote.
Last night, Seal returned to Instagram to defend his decision to post the message about Oprah and went on to clarify his stance on the situation.

Seal's latest post has been met with further mixed reaction.