A style evolution: The 2018 trends Taylor Swift is responsible for
Taylor Swift's audience has grown and evolved with her since her debut self-named album was released, seeing Taylor don prom dresses, cowboy boots and ringlets in her hair, to the snake print leotard loving Taylor we know now.
Undoubtedly, her style persona has changed, and with her album release and Reputation tour that had the world SHOOK landing this year, it was a new era for Taylor Swift, and by default, time for a style evolution.
Taylor is personally responsible for some of the most popular fashion trends of the year, and we have compiled the ones that can slot easily into your current wardrobe.
Snake print
Taylor has had a huge year, with her now iconic Reputation tour selling our stadiums across the globe, and her epic clap back to her naysayers with a penchant for the snake emoji.
Taylor reclaimed her identity as a strong, fierce female, and used the symbol of the snake to portray her power.
The star kicked off this season's snake skin trend with her references, and now there are few women walking down the high street sans-snakeskin.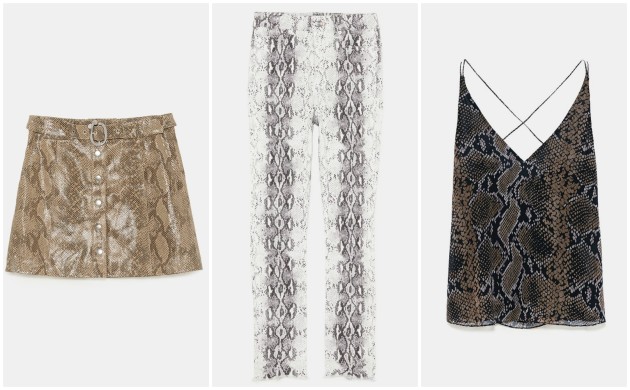 Mega Metallics
Icy! Taylor recently nailed an upcoming Autumn/Winter trend at the AMAs when she rocked up in a disco ball-inspired mini dress.
The new season is all about metallic textures, and there are so many ways to wear them. Unlike Taylor, we don't have star-studded awards ceremonies to attend, but it's a simple style element to incorporate into a day to day wardrobe.
Try a silky silver shirt tucked into washed blue denim jeans, or make the jeans the statement with a metallic pair, worn with an over-sized turtleneck jumper and white runners.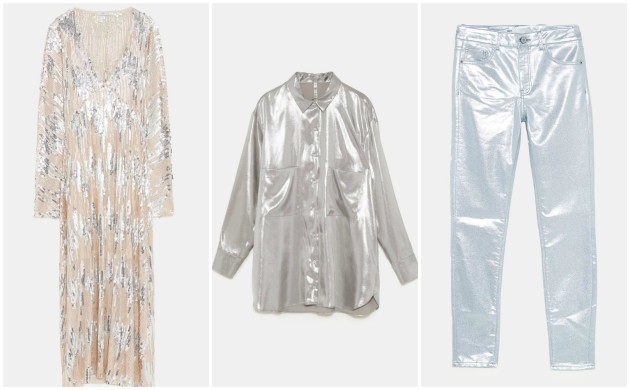 Bright baker boy hats 
Black baker boy hats are everywhere, but in a recent 60s style shoot, Taylor rocked lashings of mascara and a cream coloured baker boy.
And thus, a trend was born. Out went the black caps, and a new era of colourful, textured caps was ushered in.
Taylor's mussed up, choppy fringed hair is the perfect perch for such a cap, but a sleek, straightened do adds another dimension to the vintage vibe.

Over-the-knee boots
Knee-high boots have been revolving on the couture carousel in recent years, but Tay-tay literally took them to new heights.
In her video for Look What You Made Me Do, Taylor cuts a striking figure in over-the-knee Louboutin red boots and an oversized hoodie.
The boots are a serious power play, and with the video displaying Taylor reclaiming her power from her haters, fans and followers clamoured for a slice of the look.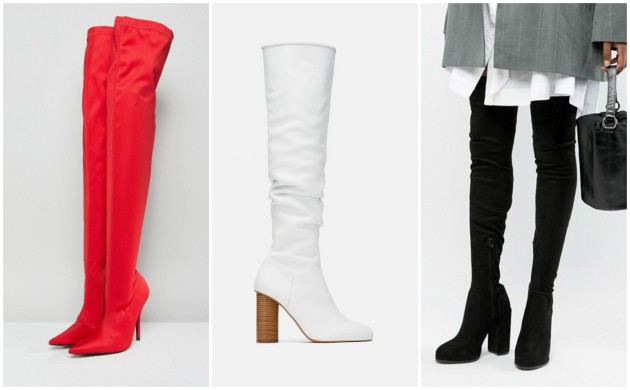 Bardot shirts
In an Instagram snap that broke the Internet, with over 2,000,000 likes, Taylor rocked a very interesting shirt, which had a bardot neckline element.
Draping your jacket bardot style has definitely been a blogger trend this summer, but Taylor encouraged her followers to wear the look in a more structured way.
After her Insta upload, featuring two of her die-hard fans getting engaged, the high street was awash with bardot style shirts and jackets.