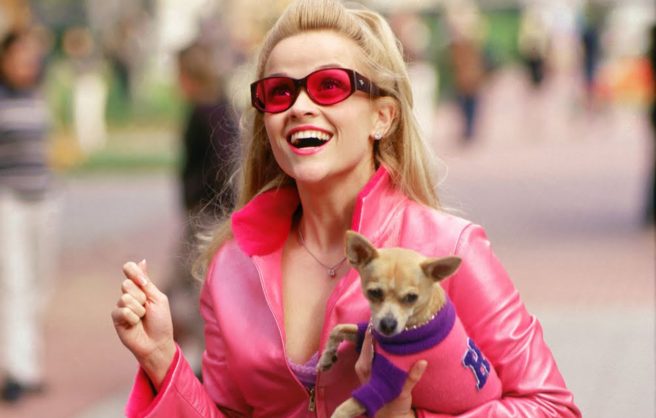 Bend and snap! Reese Witherspoon would LOVE a Legally Blonde 3
A girly movie marathon isn't complete without at least suggesting that a Legally Blonde movie gets watched.
The pinnacle of noughties feel good flicks, Elle Woods captured our hearts, taught us to follow our dreams wherever they make take us (like to Harvard Law school) and exactly how to grab the attention of our object of attention (the bend and snap is foolproof).
The 2001 original and it's 2003 sequel are complete classics, so any notions that we're getting a further instalment is good news to us.
Luckily, Reese Witherspoon is definitely up for dusting off Elle Woods' head to toe pink ensembles.
"We've thought about it. I need somebody really clever to come up with a great idea, and we'll do it," Reese Witherspoon told E! News.
"I do think it's a good time to do it. I think women need that kind of positivity right now."
We better all get brainstorming, people!