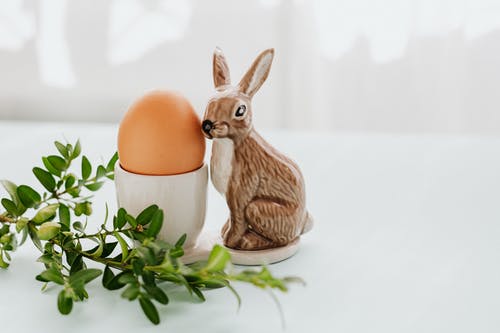 Your Easter home decor inspo is here!
It's the Easter holidays, the hour has gone froward, we get more daylight and overall, things are just starting to look up a little. With the kids off for Easter and the promise of (at least slightly) lifted restrictions in the air, it's beginning to feel almost holiday-y around the place.
With Easter around the corner and our homes having just undergone an intense spring clean, we can feel a spring in our step. We just want to throw open the windows and doors and let the sunshine into the house!
While it might still be a little cold to do that just yet, we can still bring spring into our homes with these stunning Easter decor inspirations that we've gathered from Instagram. So many gorgeous, fresh and floral arrangements and table settings, that we could hardly pick just one! Check them out below to pick your table inspo and find out where to get everything you'll need to create the most adorable Easter-scape this year!
Easter trees are the delightful German tradition that has made its way into the Easter decorating staples! Delicate, tasteful and colourful, these trees and branches can be customised to match your interior and provide a bright pop of colour. Home and Travels' tree plays with soft pastels and cute designs, matched with a colourful and summery vase. The perfect decoration to announce that spring is here!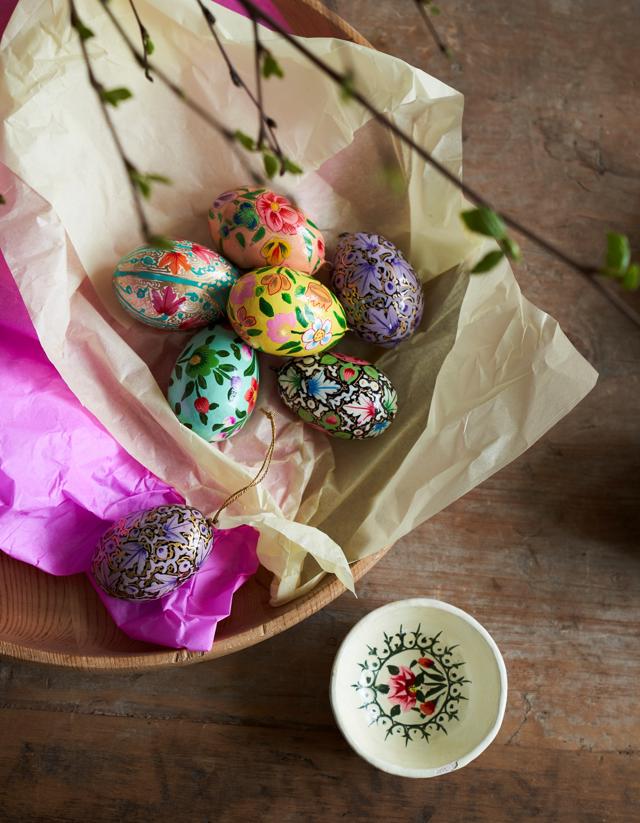 Sostrene Grene have the handiest little eg decorations for you to DIY and paint however you please, making it super easy to customise and match it to your own colour scheme. Or if you don't feel like decorating themselves and prefer to leave it the professionals, they also provide decorated ones, perfect to nestle in your tree!
Helen of homely Rose has given us major inspo with this neutral and understated Easter look, full of natural tones and textures and a little warmth thrown in, with the fairy lights making it that much cuter! The pop of greenery makes it feel fresh and natural, bringing that bright springiness into the home!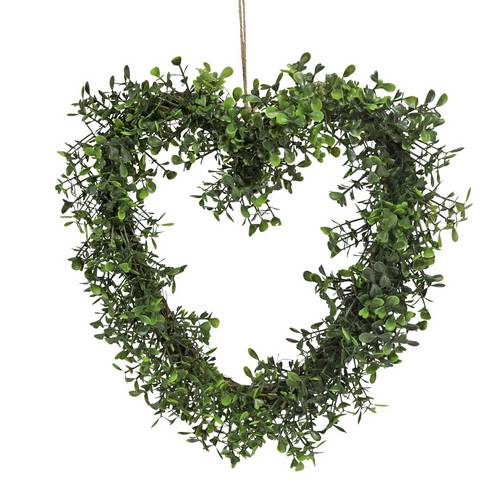 While the same beautiful heart feature might be hard to source, this piece from Argos is a gorgeous substitute, letting us combine the greenery elements and the stunning feature piece. Wreath it in a few fairy lights and draw up the calligraphy greeting card in your best handwriting and viola! You've got the look!
Lindsey of The White Horse Flower and Co has us totally jealous of her incredible talent. An event florist, she makes creations like this wreath on the regular and we're sure her house must look- and smell – amazing. She super generously offers workshops to show her loyal followers how to make stunning arrangements like this one themselves, so her page is well worth checking out!
Or else check out this adorable carrot-themed wreath – perfect for the Easter Bunny – from Unbound.ie. Playful and festive it's the ultimate Easter accessory.
Okay, Joy's Easter table-scaping has us in absolute awe. Like, jaw on the floor kind of awe. The detail is incredible, without being overly fussy or too in your face. The colours perfectly balance each other out, creating a candy landscape that's offset with natural, thoughtful accessories, like the floral arrangements and greenery scattered throughout. Table-scaping goals!
This gypsophila garland from Unbound is the perfect addition to any table and can be used beyond just Easter time! Feminine, floral and elegant when draped down the centre of a table, it is perfect to tie the look together. Check out more of Unbound's amazing eater decorations like the quirky dogs in bunny ears's napkins and decorative easter eggs to complete your table.
We are loving the simplicity of this design, for those of you who like a more pared back look in more neutral tones. Utterly elegant and yet also festive, this look is full of clean lines and can be customised however you see fit. Try out a different colour set of eggs or maybe a tinted vase. Add in a little greenery and you've completed your look, making a gorgeous and eye-catching centrepiece with minimal effort!
This lustre vase from Next is the perfect companion to this look, with stunning colourful tones through it without compromising on on its clarity. Perfect as a display piece with a little something extra!