Wreckage of Coast Guard helicopter Rescue 116 found off Mayo coast
The wreckage of Coast Guard helicopter Rescue 116 has been located off the Mayo coast.
The helicopter was found 60 metres off Blackrock Island.
A remotely-operated vehicle (ROV) sent down into the water to establish the location of the wrecked craft.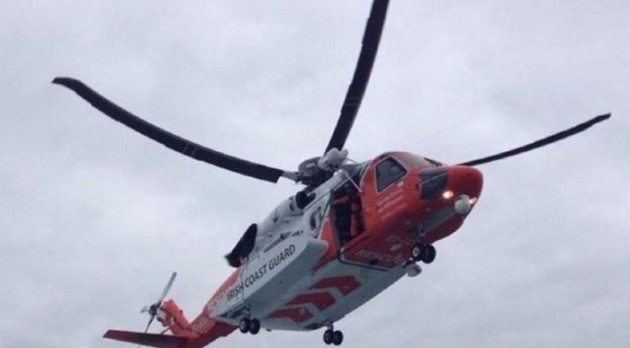 The ROV was unable to confirm if the three still-missing crew members are with the wreckage, which went missing last Tuesday.
"This morning a Remotely Operated Underwater Vehicle (ROV) from the Granuaile conducted operations on the sea bed and we located parts of Rescue 116," Superintendent Tony Healy told The Sunday World.
"We're actively assessing what we found…this is a hugely significant step in the ongoing process of the crew of rescue 116".
Search efforts are continuing to recover the missing crewmen, Captain Mark Duffy,Paul Ormsby and Ciarán Smith.
One crew member, Captain Dara Fitzpatrick, was discovered last week in critical condition, but later passed away in hospital.