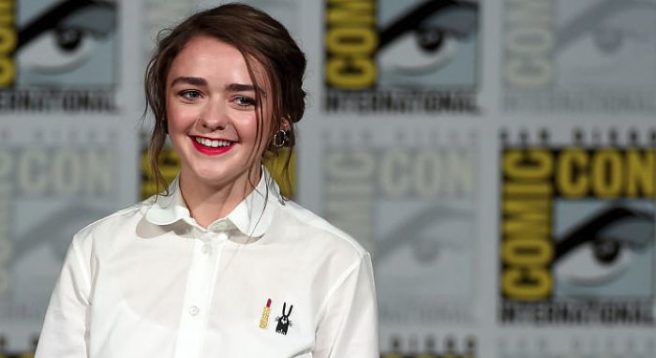 What's your name? Maisie Williams had an awks encounter with Bono
Ah, good aul Bono.
It's safe to say that he's one of the most well-known faces in the world, but we suppose when you meet someone as famous as him, all sense goes out the window.
That's what happened to Game of Thrones star Maisie Williams when she was at a recent U2 concert.
Maisie was speaking on BBC Radio One when she recalled the awkward moment. The actress was backstage at the gig, when Bono came around the corner and asked her "what's your name?"
"I said I'm Maisie and I went to say 'what's your name', which you just can't say to Bono.
"He was like 'I'm Bono'. And I just sat there very very quietly.
She continued the story and said her BFF and GOT co-star Sophie Turner then turned to her and said, "you just asked Bono what his name is. At a U2 concert'. It was awful."
Cringe.
Have you ever had an awkward encounter with a celeb? We'd love to hear about it! Send us in your story here and you could be in with the chance of winning €250!