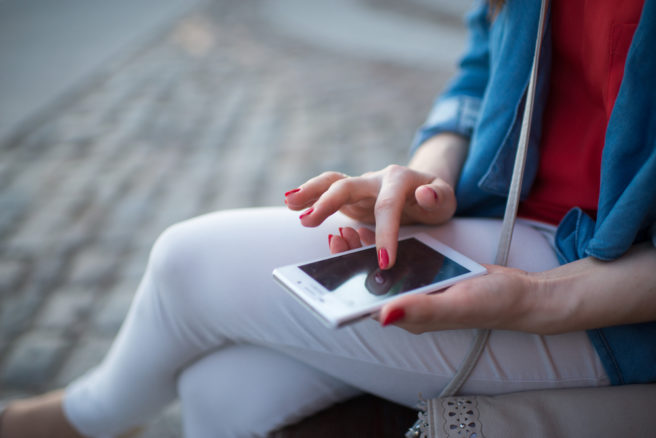 What if your last text went on your headstone?: Twitter is in stitches
Every now and again, a Twitter thread comes along that forces us into a loud fit of snort laughing while sitting beside a stranger on a packed commuter bus.
This my friends, is one of those.
Taking to the social network site, Twitter user Dan McDaid, hypothetically speaking, shared that if his last text message was to be written on his gravestone, it would read "I'll be up shortly" – which is most both optimistic and creepy in equal measures.
Mine is "…I'll be up shortly", which is optimistic to say the least

— Dan McDaid (@danmcdaid) March 9, 2018
He then asked his followers to reveal there last text messages, and well, the results were hilarious to say the least.
Rather ominously… "See you soon" https://t.co/xvMtw19tYH

— Melinda Salisbury (@MESalisbury) March 10, 2018
"YAAAAAAAAAAAAAAAAAY!"

OK. I'm OK with that…

Totally OK. https://t.co/aJusnfmIlJ

— John Kovalic (@muskrat_john) March 10, 2018
"no no no no no no no no" https://t.co/o440TjLcQB

— T. Becket Adams (@BecketAdams) March 10, 2018
"I'm confused as to what's happening"

Nailed it. https://t.co/rn7UZijjhi

— Visit Purgatory (@VisitPurgatory) March 10, 2018
A fair assessment of the life I've lead so far. pic.twitter.com/tnwigQ5qjU

— Paul Smith (@PaulSmith7) March 10, 2018
"Sorry, i got excited"

Which is really just me af, and has the added benefit of maybe gesturing towards the method of my death https://t.co/z1NerxPTdt

— Kate Lechler (@KateLechler) March 10, 2018
"They don't care. They've got my money." https://t.co/Vg7gQzEAEL

— MisterJayEm (@MisterJayEm) March 10, 2018
Go on, give it a go!
In a rather sombre twist mine reads, "my heart just broke".
For the record, I was referring to a sad post I saw on Facebook, and not a serious medical problem – though it fits quite nicely.