We're HOWLING: The WEIRDEST thing happened at this wedding
You know that fear you get as you rock up to a special event, PRAYING that nobody is wearing the same outfit as you?
Every time I attend a wedding, there is that tiny glimmer of fear that someone will be donning the same dress as me.
How would you react if FIVE people were wearing the same dress as you? Because this actually happened recently.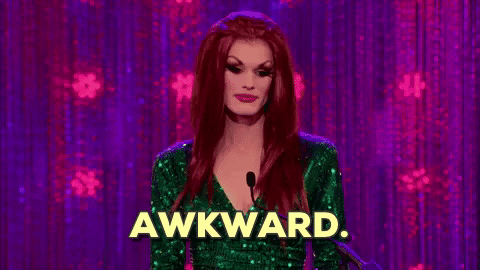 Six women attended a wedding earlier this month, wearing the exact same navy dress from Forever New.
Seriously #awkward case of 'who wore it better' if you ask me…
However, the ladies were absolute trooper about the whole situation, and even posed for a photo with the bride.
Don't they actually look like they're the bridesmaids? It was our first thought!
One of these lovely ladies actually shared the picture on Forever New's Facebook page, and it has since garnered quite a bit of attention online.
You really should start a bridal registry so that your customers can enquire whether anyone else has purchased one of your dresses for the same event. No we are NOT the bridesmaids just the guests. I think I deserve a gift voucher for all this advertisement.
The post has amassed over 40,000 likes on Facebook, with thousands commenting on the hilarity of the situation.
This is taking twinning to a whole new level.