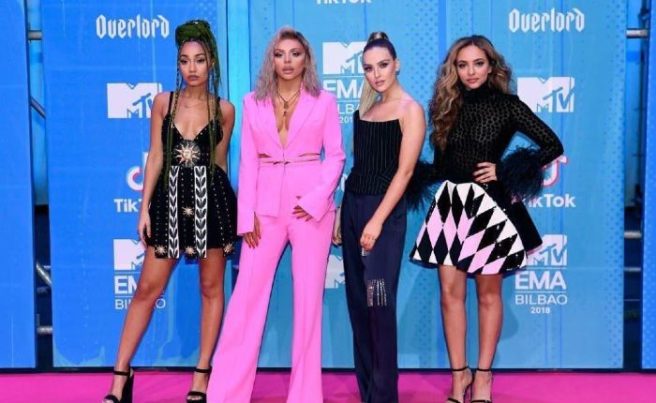 'Wear what you bloody want': Little Mix defend their sexy stage outfits
Little Mix are known for lots of things – their catchy lyrics, girl power and super supportive friendships that they have with each other.
They have long been on the receiving end of criticism for their revealing stage attire and it looks like they have had enough of it now.
The pop group, made up of Jade Thirlwall, Perrie Edwards, Leigh-Anne Pinnock and Jesy Nelson, got candid in an interview about their sexy outfits and how the backlash they get shows serious double standards.
The X Factor-winning group made the point that Olympic athlete's are never getting attacked by the media or trolls on social media for wearing skimpy clothes.
But they do, because they are dancing.
Many people have slammed what they wear when they perform on stage as ''provocative'' but the girls aren't planning on changing any time soon.
Jesy said, ''you should be able to be whatever kind of woman you want to be. You should be able to wear what you bloody want to wear and rock it.''
She continued, ''as long as you feel good about yourself, that's all that matters. It just annoys me. We'll wear a leotard and they're like [pulls a face].''
They compared what they wear to Olympians, who are also usually clad in similar costumes.
Jesy said, ''but ​​I'm thinking, 'Do you say that to people at the Olympics, that they're too provocative?' No you don't, but because we're dancing, 'Oh, you're too sexy'."
Jade says that they are all feminists, but that doesn't have anything to do with how they dress.
She said, ''being a feminist doesn't mean that you have to wear a polo-neck jumper and a pair of trousers. Anyone can be a feminist. Feminism is just believing in equality.''
We think they look fab and fierce – don't change gals.