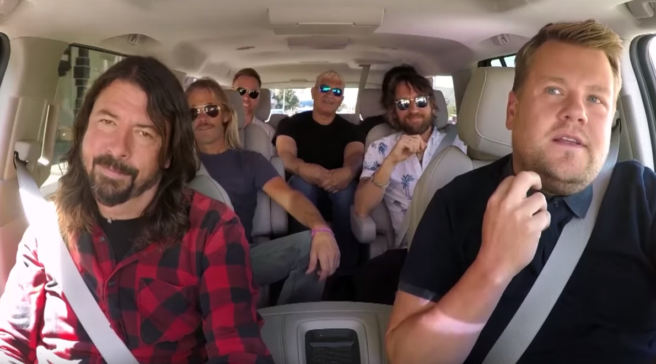 Watch: Foo Fighters give it socks in epic Carpool Karaoke performance
If you've yet to sample the delights of James Corden's Carpool Karaoke, we have two questions for you:
1. What have you been doing with your life?
2. Are you for the the best 12 minutes of your week?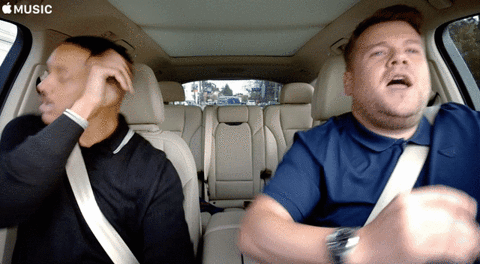 The viral talk show segment has played host to some of the biggest names in the music business, and last night, The Foo Fighters finally got to hop onboard.
As usual, the band belted out some of their biggest hits including All My Life, Best Of You and Learn To Fly, but it was the impromptu detour that really caught the attention of viewers.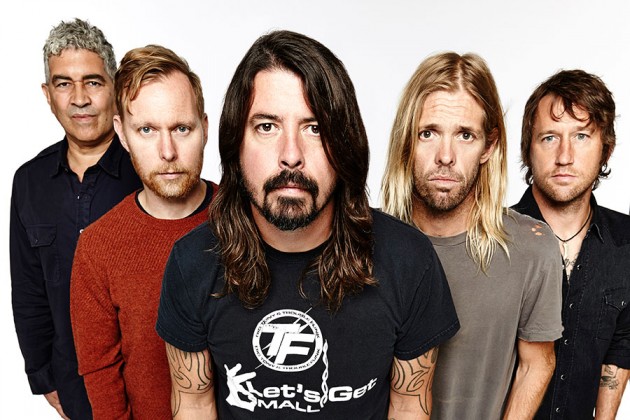 James brought the guys to a nearby Guitar Centre and challenged Dave Grohl and Taylor Hawkins to a mini drum-off, perform treating those in attendance to a rock n' roll cover of Rick Astley's Never Gonna Give You Up.
We may have a new contender for best Carpool Karaoke of all time.
Check out the full clip below: